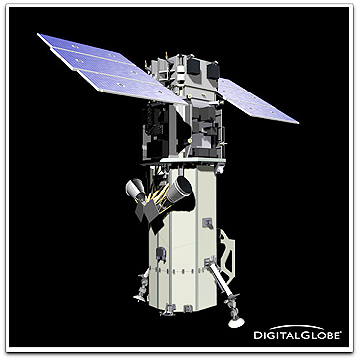 DigitalGlobe's (NYSE: DGI) latest high-resolution satellite, WorldView-2, is expected to achieve full operational capability on January 4, 2010.
Successfully launched on October 8, 2009,
WorldView-2
produced the first set of images within 11 days of the launch.
The satellite is expected to complete its commissioning process by January 4, enabling DigitalGlobe to begin taking orders today for WorldView-2 imagery from its global resellers, partners, and customers. WorldView-2 joins
DigitalGlobe
's existing sub-meter satellites on orbit,
QuickBird
and
WorldView-1
, to enable an annual imaging capacity equivalent to three times the earth's land mass. WorldView-2 collects multispectral imagery at 1.8 meter resolution and panchromatic imagery at 0.46 meters.