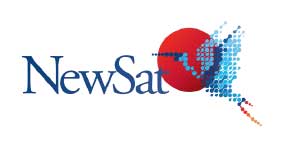 [SatNews] NewSat has announced that General Dynamics C4 Systems SATCOM Technologies has been awarded the contract to provide four large antennas and associated electronics for the Jabiru Satellite Program.
The multi-million dollar supply agreement consists of four 13.2 meter antennas, three of which are Ka-band, that will be used as communication gateways to carry customer traffic to the Jabiru-1 satellite. The fourth antenna is a Ku-band antenna and will be used for the control of the satellite itself. Two of these antennas will be located at NewSat's Adelaide teleport facility, one at NewSat's Perth teleport facility and the remaining antenna at a third-party teleport, to facilitate Jabiru-1 communications and anchor customer traffic.
General Dynamics C4 Systems SATCOM Technologies has proven expertise and heritage with the provision of large Ka- and Ku-band antenna systems. As a result, the company has earned the position as a preferred antenna system provider and integrator to a number of major satellite operators by providing in excess of fifty systems of this type over the past five years.
Jabiru-1 is Australia's first commercial Ka-band satellite and will deliver over 7.6GHz of "new" capacity, providing flexible Ka-band coverage to meet the growing demand from government and enterprise across the Middle East, Asia and Africa.
Commenting on this key ground system development, NewSat Chief Technology Officer, David Ball said, "Yet another significant milestone on the path to the launch of Jabiru-1, it is exciting to share ground systems progress that is crucial to Jabiru-1 commercial operation. General Dynamics C4 Systems SATCOM Technologies is a leading supplier of large antenna systems to the industry and their systems are ideally suited to our requirements for Jabiru-1 communications. We recently held the Critical Design Review for the antenna systems with the General Dynamics C4 Systems SATCOM Technologies team and the project is on track for the delivery and installation of the antenna systems in 2015."
For further information regarding NewSat, please visit http://www.newsat.com/
General Dynamics C4 Systems' infosite is accessible at http://www.gdc4s.com/