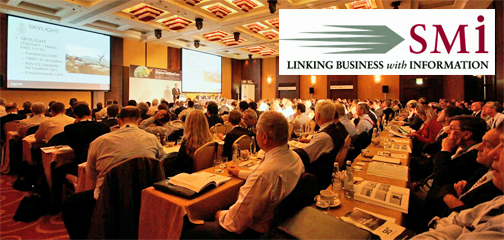 Returning to London again this year, the 18th annual Global MilSatCom conference and exhibition will be running from November 8th through 10th.
Sponsored by SMi Group and Northern Sky Research (NSR), this event has been described as the best networking event by past attendees for those involved in MILSATCOM market segments. More than 450 key senior military reps along with leading SATCOM solution providers from around the world will be in attendance. The event will be conducted at the Park Plaza Riverbank Hotel in London.
This year's Global MilSatCom will provide updates on MILSATCOM programs and new and emerging technologies. Also discussed will be the potential for greater exploitation of commercial services to satisfy end-user military requirements, how the large demand for more resilient and protected SatCom is being satisfied, the potential for SATCOM on airborne platforms in years to come as well as allied partnerships and interoperability as a solution for governments and militaries across the globe.
Join Northern Sky Research's Claude Rousseau, who will host a Panel Discussion on "Adapting to Evolving Threats by Creating More Resillient and Robust MILSATCOM Systems", along with the top representatives from DISA, US Department of Defence, US Air Force and US Marine Corps Forces for Europe and Africa.
Seats are extremely limited for Global MilSatCom 2016. With the event selling out for the past 12 years, those interested are advised to register now to secure their place and benefit from the early bird offer. For further information, please select this direct link.