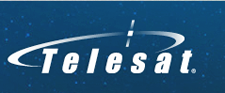 Telesat Canada (Telesat) has welcomed the Government of Canada's commitment in Budget 2018 to support investment in new LEO satellite constellations for rural broadband communications.
Budget 2018 proposes funding of $100 million over five years for the Strategic Innovation Fund, with a particular focus on supporting projects that relate to LEO satellites and next generation rural broadband.

Presently under development is a global LEO constellation that Telesat states will revolutionize broadband communications services. Telesat's LEO constellation will deliver high-performing, cost-effective, fiber-like broadband connectivity anywhere in the world — including throughout all of Canada — for business, government and individual users. The initial constellation will consist of approximately 120 satellites by 2021 and Telesat is evaluating options to expand its system beyond this initial configuration. Telesat successfully launched their first LEO satellite earlier this year and will soon be conducting trials with a number of its customers around the world to validate certain key features of its advanced constellation. (For more on Telesat's LEO satellite system, visit www.telesat.com/services/leo)

Dan Goldberg, Telesat's President and CEO, stated that the company's planned LEO satellite constellation can deliver the high-speed Internet access that is essential for Canadian citizens and businesses — no matter where they're located — to fully participate in the 21st century global community and economy. The Government's support of LEO satellite technology in Budget 2018 is an important step to help solve the rural broadband challenge in Canada. In addition, Telesat strongly concurs with the Government's recognition that Canada's world-class space industry is uniquely situated to build and operate these game changing communications networks, which would create a significant number of high tech jobs and foster meaningful innovation and economic growth here in Canada.