The largest privately-owned space company in Italy has signed on to manufacture smallsats in Adelaide.

A letter of intent has been signed between Italian company SITAEL and startup Inovor Technologies to jointly establish a multi-million dollar company in South Australia to design and manufacture smallsats and ground station applications. South Australian company Inovor Technologies designs and integrates small satellites, including its InoSat smallsat, a turnkey surveillance pod to protect satellites from space junk. The InoSat is a cheaper alternative to directing space traffic and can also be used to study climate change, natural disasters and general agriculture on earth.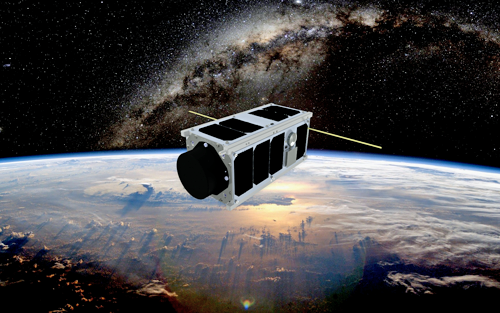 Inovor chief executive Matthew Tetlow said partnering with SITAEL would his company's capabilities to manufacture space hardware in Adelaide as well as expand the firm's product range to larger, more capable spacecraft. South Australia has established itself as a hub for space industry research and hosts a number of space primes such as Boeing, BAE systems and Lockheed Martin.
The state launched its South Australian Space Industry Centre before welcoming the world's space leaders to the International Astronautical Congress this week. This agreement was the result of an MOU signed by South Australia and the Agenzia Spaziale Italiana (ASI) last October to pursue joint research and development, academic exchange and industry collaboration in the space sector.
South Australian Minister for Defence and Space Industries Martin Hamilton-Smith said South Australia led the way in the development of Australia's space economy now that Australia had agreed to establish a national space agency.
News reporting by Jim Plouffle, The Lead South Australia.