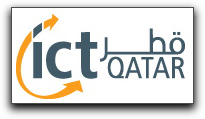 SatNews
:
Qatar is set to launch its first satellite at the end of 2012 to provide superior coverage across the Middle East, North Africa and Central Asia.
The $300 million (Dh1.1 billion) deal to launch and operate the satellite, named
Eshail
, was signed in Doha by Qatar's
Supreme Council of Information and Communication Technology
(
ictQatar
) and
Eutelsat Communications
of France.
Prime Minister and Foreign Minister
Shaikh Hamad Bin Jasem Bin Jabr Al Thani
, who was present at the signing ceremony, said that Qatar's share of the deal was more than 50 per cent. "The Eshail satellite is unique because it adopts a technical three-dimensional television station that will all also cover radio stations, so that anyone can listen to radio stations in any place covered by the satellite as well as the internet and all that is related to technology Eshail will cover,"
Shaikh Hamad
said. "The project is a Qatari investment that has two dimensions, the first is fin-ancial investment and the second is media in view of the possession by Qatar of a lot of stations and satellite channels and we want, as we have participated in the ground, to participate in space in some matters of concern to Qatar policy," he added.
The satellite, to be launched by an
Ariane
rocket, will secure Ku-band continuity for Eutelsat and additional Ku-band resources for ictQatarict and will provide Ka-band capability, opening business opportunities for both parties. This multi-mission architecture will enable both partners to respond to the fastest-growing applications in the Middle East and Africa, including video broadcasting, enterprise communications and government services. The television market will benefit from the installed base of more than 13 million satellite homes already equipped for DTH reception in the region. (Source:
Zawya
)