The Samoan Honorable Minister of Communications & Information Technology, Afioga Afamasaga Lepuia'i Rico Tupai, and the Office of the Regulator (OOTR), the Itu o Tane College Staff & Students and the Matautu District, have officially opened the Pacific Satellite Connectivity Project.
The students now have the best access to knowledge from around the world and can now access more tutors for online tutorials, materials and assistance anytime and from any location. The Itu o Tane College has two computer labs, one of which is dedicated as a learning center, and the other for classes from Yr 9 to Yr 13 which now has internet access for the first time.
This is an opportunity for all villagers at Matautu and neighboring villages to access information when mobile services are down and during and after disasters. The five VSAT satellite dishes are now the new tools to equip them for preparedness and coordinating activities. The project is installed to five (5) sites from Upolu and Savaii, all of them schools, such as Itu o Tane College.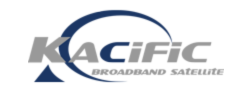 The Pacific Satellite Connectivity Project is made possible with the assistance from International Telecommunication Union (ITU) for engineering capacity building and negotiation.The satellite equipment and the internet access was provided by Kacific Broadband Satellite Company (Kacific) and the OOTR will provide technical assistant. All five schools can use the link to access the internet at no charge for a period of 12 months. Before the initial 12 month period of time is over, the Regulator will send a report to ITU and Kacific for their review.
Furthermore, OOTR will continue to work with ITU and Kacific to make certain sustainable mechanisms are built into every process so that it is easier for key stakeholders to maintain, with the intention to expand the VSAT operation as the next phase. The project was signed between ITU and the Samoan Government in 2014 as part of the Small Island Developing States meeting, but have only now been realized. The hope is that the teachers and the students will continue to use these opportunities while OOTR continues working with ITU and Kacific for the sustainability of these useful and important projects for Samoa.
Kacific currently operates satellite broadband services across the Pacific, with a focus on connecting remote and rural island communities with reliable, affordable internet through a small and maintenance-free satellite dish. Kacific's current services will be upgraded to even faster speeds in December 2019 when its HTS, Kacific1, comes into operation.
Matteo Catanuto, Sales Director — New Zealand & Pacific Region, Kacific, stated that the firm is excited to work alongside the Office of the Regulator (OOTR) of Samoa and the International Telecommunication Union (ITU) on the Pacific Satellite Connectivity Project. The company offers satellite broadband to ensure better social and economic outcomes in the Pacific Islands. This project will enable vital infrastructure and more opportunities for the school children and their wider communities. All five schools in Samoa's Pacific Satellite Connectivity Project, will have access to the internet through our small satellite dishes. The satellite connectivity also offers a back-up communication channel for the five villages, preparing them in case a natural disaster causes other communication networks to fail. Kacific will use the experiences from this project to build better networks across the Pacific Islands, creating resilient, digital nations."