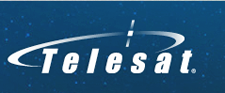 Telesat and Global Eagle Entertainment Inc. (Nasdaq:ENT) have agreed to collaborate in optimizing the capabilities of Telesat's LEO system to serve growing broadband requirements of maritime and aeronautical markets — the collaboration will include user terminal development, service-offering design, marketing, in-flight testing and at-sea performance testing.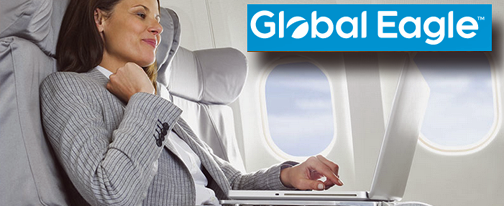 Global Eagle is an industry leader in satellite broadband and connected entertainment services for aviation, maritime, enterprise and government markets and provides satellite connectivity for single-aisle airliners worldwide, broadcasting live television services to airliners and cruise ships, and providing content services to aviation.

This collaboration follows Global Eagle's comprehensive review of planned non-geostationary-orbit (NGSO) constellations. The review resulted in Global Eagle concluding that Telesat's innovative LEO system design can provide low latency, high throughput and global coverage — including polar and oceanic regions — to optimally deliver a consistent, responsive and scalable guest experience for airlines and cruise lines.
Telesat and Global Eagle will work together on design and testing activities for Telesat's planned LEO constellation using Telesat's recently launched Phase 1 LEO satellite. The parties will focus on airline and large cruise ship applications in polar and high-latitude regions, and passenger use-cases globally that leverage sub-50 millisecond latency for data-intensive applications. For aviation, Global Eagle will be testing its newly developed Ka-band antenna.

Josh Marks, the CEO of Global Eagle, noted that the company uses Telesat geostationary satellites to deliver high-performing wireless broadband to millions of airline and cruise passengers and that advanced LEO systems such as Telesat's can offer important advantages for aviation and cruise markets, including consistent global coverage, very low latency, and gigabit connections. Telesat's open architecture can provide Global Eagle's customers with an easy upgrade path to add LEO capacity to existing GEO systems, avoiding technological or economic lock-in to legacy technologies. The company can also bring new technologies to the firm's customers more quickly building on Global Eagle's open architecture.

Dan Goldberg, the President and CEO of Telesat, added that mobility has long been a key sector for Telesat and the company is pleased that Global Eagle has decided to collaborate on serving aviation and cruise markets, starting with live testing on Telesat's Phase 1 LEO satellite. Telesat's LEO system is designed to deliver low latency, high speed broadband with the ability to instantly allocate bandwidth where it's most needed — a key benefit for mobility customers.