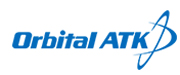 A four day Spacecraft Preliminary Design Review (PDR) has just been completed by Orbital ATK at the firm's Gilbert, Arizona, facility where the National Oceanic and Atmospheric Administration (NOAA)'s Joint Polar Satellite System (JPSS-2) and the Polar Follow-On/JPSS -3 and -4 are being built.
These satellites are based on the company's LEOStar-3™ platform and will host instruments that will provide essential space-based weather observations for NOAA. Representatives from NOAA and NASA, including satellite instrument providers and independent reviewers, participated in this important program milestone.
The JPSS-2 satellite will join a constellation of satellites, including the Suomi National Polar-orbiting Partnership and JPSS-1, which gather global measurements of atmospheric, terrestrial and oceanic conditions. During the required seven-year design life, JPSS-2 will deliver observations essential for accurate forecasting up to seven days ahead of severe weather like hurricanes, tornadoes and blizzards. The data collected will also be used to assess environmental hazards such as sea ice, floods, volcanic ash, wild fires and poor air quality. The result is timely and accurate public forecasts that reduce the potential loss of life and property and minimize economic impact.

While Orbital ATK has designed and built a wide variety of innovative Earth science, commercial imaging and defense satellites, the spacecraft for JPSS are the first weather operations spacecraft the company will design and produce. With the spacecraft PDR complete, Orbital ATK is proceeding to the Spacecraft Critical Design Review (CDR), currently scheduled for second quarter CY 2017. Once delivered to the Vandenberg Air Force Base launch site in California, Orbital ATK will support launch and early on-orbit checkout of the satellite.

According to Steve Krein, the Vice President of Science and Environmental Programs at Orbital ATK, the JPSS spacecraft Preliminary Design Review successfully demonstrated that the company is meeting all system and schedule requirements and the customers are pleased with the spacecraft's design progress—this allows Orbital ATK to proceed with detailed design and long-lead build schedules in preparation for the Spacecraft Critical Design Review for the JPSS-2 satellite.