The Monroe County, Florida, Sheriff has upgraded the agency's CompassCom Mobile Resource Management (MRM) solution to fully leverage the county's recently enhanced Motorola P25 radio network — this solution integrates seamlessly with CompassCom's Esri ArcGIS environment, which means the asset location and status data can be viewed live in ArcGIS. Version 7.1 solutions empower desktop, tablet and smartphone users to have full situational awareness.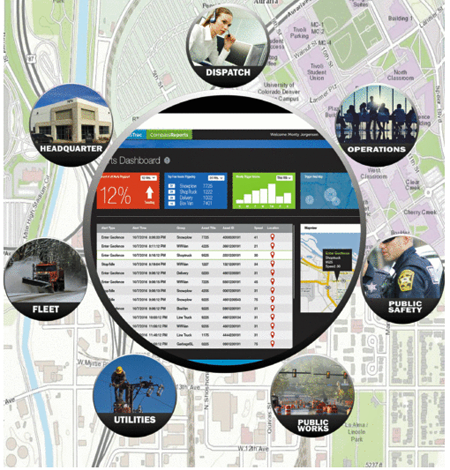 The Sheriff can now track the precise real-time location of every officer in a vehicle or on foot via the digital communications system that is interoperable with other federal, state and local public safety agencies. The Sheriff's office completed transition to CompassCom's CompassTrac Enterprise v7.1 MRM this summer shortly after upgrading to Motorola's Intelligent Middle Ware (IMW) platform and ASTRO P25 radios.
The Monroe County Sheriff's Office patrols a diverse string of islands that make up The Florida Keys. The department purchased CompassTrac Enterprise in 2015 to dispatch and track high-value assets. CompassTrac Enterprise is an on-premise platform that receives location and status data from a GPS-equipped vehicle, smartphone and portable radio and serves that information in real-time to an Esri based digital map display. The department upgraded to the Motorola IMW Platform to enable the latest generation of Motorola ASTRO functionality to integrate with the CompassTrac Enterprise robust capabilities, providing vehicle and portable radios location for full situational awareness.