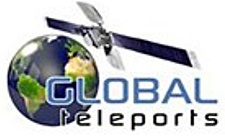 Global Teleports has launched VipNet™ Event, a new occasional use, superfast broadband service, exclusively using SES capacity and resources and using the Newtec Dialog®multiservice platform.

The service, which will be available to businesses and residential users, will be more cost effective for people who need a superfast service for occasional use, such as for events, live broadcasts or an industry-specific solutions. Campsites or holiday cottages which have very seasonal businesses will be able to ramp up capacity for a short period to satisfy demand. One off event organizers will be able to hire equipment and have high speed broadband connections on-demand without being tied into long term contracts.

Roger Boddy, CEO, Global Teleports, noted this the company is witnessing a growing requirement from clients looking for short term services in all sectors. This timely offering has been made possible thanks to an agreement with satellite provider, SES, and equipment manufacturer, Newtec."

Kevin McCarthy, Newtec's VP of Market Development, added this his firm is pleased that Global Teleports selected Newtec's Dialog platform for this unique occasional use deployment. This multiservice platform including Mx-DMA dynamic bandwidth allocation, is ideally suited to deliver high-speed broadband access across the globe, in the most scalable, flexible, and efficient way.

Richard Lamb, General Manager, Occasional Use at SES, indicated that Global Teleports' solution is a cost-effective way to deliver reliable broadband services for a short period of time. Through SES' worldwide fleet of satellites that cover almost the entire globe, the company is enabling Global Teleports to deliver its service to people anytime, anywhere.