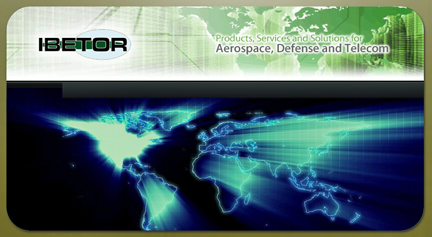 [SatNews] IBETOR S.L. is currently delivering to the Spanish Military Emergencies Unit (UME) and Ministry of Defense (MOD) Land Forces groups a quantity of 55, X-band Satellite-On-The-Move (SOTM) systems.
The product, named Ib-SOTM, is designed and manufactured by IBETOR using ThinKom Solution's planar phased array antenna technology called Continuous Transverse Stub (CTS).
The Ib-SOTM system uses an IBETOR developed high performance closed-loop antenna control and positioning system. The Antenna Control Unit (ACU) in conjunction with a dual GPS antenna and an Inertial Navigation System (INS) that samples the attitude of the vehicle at 1KHz supports operation on-the-move, maintaining miss-pointing losses of less than 0.5dB.
Operational advantages of the IBETOR SOTM system ensure X-band communications on-the-move in the most extreme driving conditions (Churville B compatible). The low profile (<7 inches) ThinKom CTS antenna minimizes the visible signature and vehicle vulnerability, a key feature in military operations. The antenna radiation patterns are well behaved, compliant with 47 CFR 25.138 and allow for very high operating spectral efficiency. The IBETOR system has been tested under extreme environmental conditions (MIL-STD-810F) and has successfully uplinked (return link) data rates of 8Mbps. Ib-SOTM has been certified by the Spanish satellite government operator (HISDESAT) and is currently in the process of certification for other military constellations.