A Type-1 National Security Agency (NSA) certification has been received by Harris Corporation (NYSE:HRS) for their Falcon III® AN/PRC-117G Multiband Networking Manpack Radio to run the Mobile User Objective System (MUOS) waveform—this Type-1 certification allows secure voice and data communications on the AN/PRC-117G using the MUOS waveform.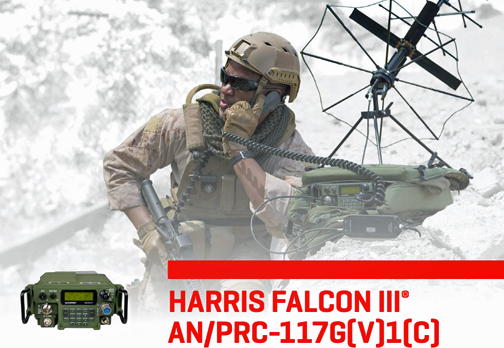 MUOS is the nexgen US Department of Defense (DoD) military communications system for delivering mobile satellite connectivity through tactical radios. Harris has already successfully conducted satellite transmissions using the MUOS waveform. Harris has delivered more than 30,000 MUOS-capable AN/PRC-117G tactical radios which will be able to deliver the enhanced capability to warfighters with a software upgrade, a diplexer and an antenna kit. This innovative and quickly-deployable solution is significantly more cost and time-efficient than procuring new radios.
According to Chris Young, the President of Harris Communication Systems, this NSA certification for the MUOS-enabled AN/PRC-117G allows Harris to continue providing value and leading-edge communications technology to the warfighter on the battlefield.