[SatNews] "...has long placed a high priority on reforming the U.S. export control system for satellites to ensure our industry's ongoing competitiveness, and we are honored to..."

Last night, the Satellite Industry Association (SIA) was honored to receive the Society of Satellite Professionals International (SSPI) 2014 "Industry Innovator Award for Non-Profits" for SIA's work toward satellite export control reform. The award was presented during the SSPI's Annual Gala, held on the opening night of the SATELLITE 2014 Exhibition in Washington, D.C.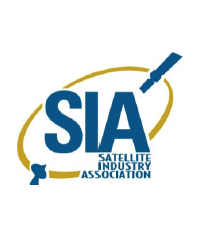 For more than 20 years, the SSPI Industry Innovator Awards have recognized outstanding new contributions to the satellite industry by private-sector, public-sector, or non-profit organizations. Honorees are chosen by a committee of satellite industry experts for accomplishments ranging across a broad spectrum of advanced satellite technology and business applications.

SSPI designated SIA as its Non-Profit Innovator Awardee for the Association's leadership in reforming U.S. satellite export control rules. For more than a decade, SIA has sought legislation to allow substantial reform of satellite export control rules, including legislation to overturn the requirement that all U.S. satellite exports be regulated as munitions under the International Traffic in Arms Regulations (ITAR). SIA and its members led a coalition of satellite and space companies, advocacy groups, and dedicated legislators and Administration officials to win legislative provisions in the Fiscal Year 2013 National Defense Authorization Act that permit modernization of the U.S. export rules for satellites. SIA continues to engage with the Executive Branch to ensure timely and effective implementation of the ITAR satellite reforms it has advocated for over the past decade. Final export control rules for satellites are expected to be issued by the Departments of State and Commerce in Spring 2014.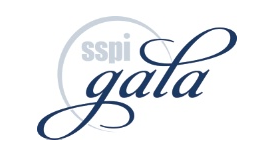 Accepting the award on behalf of SIA were SIA President Patricia Cooper and 2014 Chairman of SIA's Board of Directors, Bill Weller. "SIA has long placed a high priority on reforming the U.S. export control system for satellites to ensure our industry's ongoing competitiveness, and we are honored to that SSPI has recognized the work of the Association and our members with this prestigious award," said Patricia Cooper. "The reform effort required a steadfast alliance of industry, government, and advocacy groups, and we're very pleased that our peers at SSPI
recognized the leadership of SIA's staff, Board and member companies that has made reform possible," said Bill Weller, SIA Chairman and Vice President, Marketing and Sales, SSL. SIA represents and advocates satellite industry interests with key policy makers on Capitol Hill
and with the White House, the Federal Communication Commission, the Defense Department Satellite Industry Association and other Executive Branch departments and agencies. In addition to promoting and advocating for export control reform, SIA is an active advocate for the satellite industry on spectrum and regulatory policy, national security, public safety and emergency communications, and international trade issues.

SIA is a U.S.-based trade association providing worldwide representation of the leading satellite operators, service providers, manufacturers, launch services providers, and ground equipment suppliers. Since its creation more than eighteen years ago, SIA has advocated for the unified
voice of the U.S. satellite industry on policy, regulatory, and legislative issues affecting the satellite business. For more information, visit.
SIA Executive Members include: The Boeing Company; The DIRECTV Group; EchoStar Corporation; Harris CapRock Communications; Intelsat S.A.; Iridium Communications Inc.; Kratos Defense & Security Solutions; LightSquared; Lockheed Martin Corporation.; Northrop
Grumman Corporation; Rockwell Collins Government Systems; SES Americom, Inc.; and SSL. SIA Associate Members include: Artel, LLC; Astrium Services Government, Inc.; ATK Inc.; Cisco; Cobham SATCOM Land Systems; Comtech EF Data Corp.; DigitalGlobe, Inc.; DRS
Technologies, Inc.; Encompass Government Solutions; Eutelsat America Corp.; Exelis, Inc.; Globecomm Systems, Inc.; Glowlink Communications Technology, Inc.; iDirect Government Technologies; Inmarsat, Inc.; Marshall Communications Corporation.; MTN Government; NewSat America, Inc.; O3b Networks; Orbital Sciences Corporation; Panasonic Avionics Corporation; Raytheon Space and Airborne Systems; Row 44, Inc.; Spacecom, Ltd.; Spacenet Inc.; TeleCommunication Systems, Inc.; Telesat Canada; The SI Organization, Inc.; TrustComm, Inc.; Ultisat, Inc.; ViaSat, Inc., and XTAR, LLC.
The Society of Satellite Professionals International (SSPI) promotes the growth of the satellite industry by educating current and potential end-users and the general public about the indispensable contributions of satellites to business, government and human welfare, and by
connecting satellite professionals worldwide through education, knowledge-sharing and fostering professional relationships. For more information about SSPI, visit.