[SatNews] Avionica has announced the FAA issuance of a Supplemental Type Certificate (STC) for satLINK MAX, the industry's first Iridium based ATS SATCOM for air transport aircraft.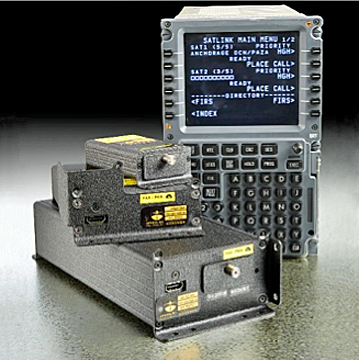 Avionica also announced United Airlines as the launch customer. The FAA granted design approval for the Avionica satLINK MAX SATCOM communications system as the first RTCA/DO-262A compliant voice and data SATCOM system for air transport aircraft. This confirms satLINK MAX's compliance with the FAA's Advisory Circular AC20-140B guidance for Data Link Communication systems supporting Air Traffic Services (ATS) and its adherence to the stringent RTCA/DO-262A Minimum Operational Performance Standard required to support FANS 1/A over Iridium operations (FOI).
The Supplemental Type Certificate was issued for the installation of Avionica's satLINK MAX solution on all Boeing 777-200, -300, -300ER, -200LR and 777F series aircraft. Additional aircraft type approvals are pending.
"We designed satLINK MAX from the ground up based on empirical data gleaned from our customers operations. satLINK MAX improves every criteria of our original miniQAR satLink Classic installed on over 700 aircraft. It also directly enables further capabilities of Avionica's complimentary products such as AID cockpit devices." Said Anthony Rios, Vice President of Engineering at Avionica.
In addition to enabling FANS 1/A over Iridium, Avionica's satLINK MAX customers can leverage its four Iridium transceivers to simulataneously provide multiple voice and data services with a single dual-element antenna. Typical applications include two flight deck voice channels, one FOI datalink channel, and one voice and data capable cabin service channel.
For further information, please visit http://avionica.com/