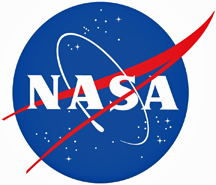 [Satnews] The massive winter storm pummeled the eastern United States this past weekend, with two low-pressure systems merging into a potent nor'easter that dropped heavy snow from the Carolinas to New England.
By late afternoon on January 23, snowfall totals were approaching records in several states, and hurricane-force winds were battering the coastlines and leading to serious flooding. The storm was expected to continue through the morning of January 24.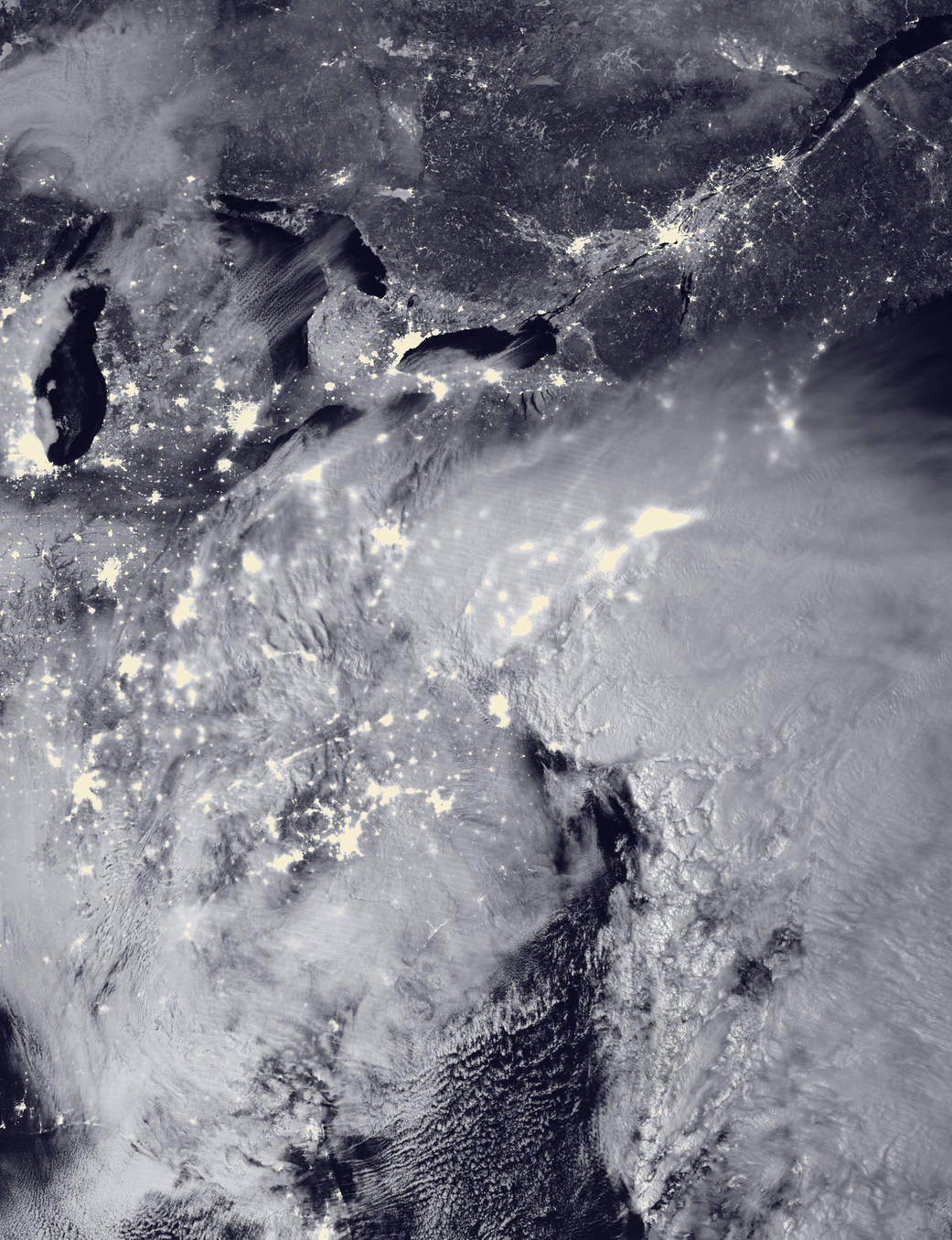 The Visible Infrared Imaging Radiometer Suite (VIIRS) on the Suomi NPP satellite acquired this image of the storm system at 2:15 a.m. EST on January 23. The image was composed through the use of the VIIRS "day-night band," which detects faint light signals such as city lights, moonlight, airglow, and auroras. In the image, the clouds are lit from above by the nearly full Moon and from below by the lights of the heavily populated East Coast. The city lights are blurred in places by cloud cover.
Snow totals have topped 30 inches in at least four states, and at least 12 inches have been recorded at locations in eight states, with many more hours left to the storm. Snowfall rates reached as high as three inches per hour, and blizzard warnings were in effect from Virginia to Massachusetts through January 24. As of 2:30 p.m. EST on January 23, the National Weather Service reported snow totals of 40 inches in Glengary, West Virginia, 33 inches in Frederick, Maryland, 23.5 inches at Dulles Airport near Washington and 16.2 inches at the National Zoo in Washington.
Locations closer to the coast, such as Norfolk, Virginia, saw just one to two inches of snowfall, but dealt with wind gusts of 75 mph. A peak gust of 85 mph was reported at Assateague Island, Va.
The strong winds over the Atlantic Ocean piled up seawater along the shore, which was already high due to the full Moon. The combination caused coastal flooding near Cape May and Ocean City, N.J., and at Lewes, Del,, where waters rose to 9.27 feet, sending a four-foot storm surge onshore.
According to various news reports, at least eight people have died storm-related deaths, and thousands spent a night stranded in cars and trucks on highways in Pennsylvania and Kentucky. At least 9,500 flights have been canceled, and citizens have been ordered to stay off the roads in some cities and towns.