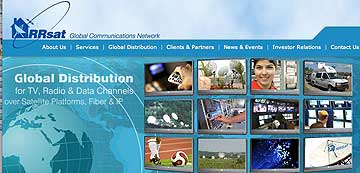 RRsat Global Communications Network Ltd. [NASDAQ: RRST], a rapidly growing provider of comprehensive content management and global distribution services to the television and radio broadcasting industries, announced today that it has launched a new platform for the distribution of Spanish and Portuguese language content into European markets over the Hispasat 1D satellite.
The Spanish-language version of Moscow-based news channel Russia Today (RT) is RRsat's first customer for distribution through this platform.
"The European Spanish and Portuguese audience in Europe is an important demographic and
we are providing a platform in cooperation with the satellite operator HISPASAT for content providers to tap into this market
," commented
David Rivel
,
Founder and CEO of RRsat Global Communications Network
. "We are already experiencing interest from potential customers as well as our existing customer base, and we believe we will experience growing demand for this particular service. The launch of this service is continued testimony that we remain attentive to our customer needs and intend to continue to build services to satisfy their distribution requirements."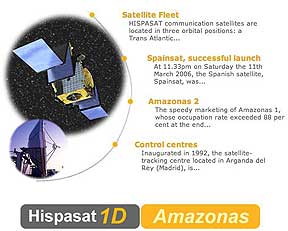 "The HISPASAT Group is proud to cooperate with RRsat in this project," commented
Miguel Angel Redondo Ugena
,
Commercial & Services Director of Hispasat.
"
HISPASAT, the Spanish satellite operator is already the seventh company in the world as regards income in its sector
and is the leader in the broadcasting and distribution of contents in Spanish and Portuguese, with
more than 1,100 radio and television channels
, including the contents of important digital platforms of Direct to Home Television (DTH) and High Definition Television (HDTV), both in Europe and in America. The Group leads also 3D TV projects with which the company tries to bring this new three-dimensional system to our homes, researching the technical possibility of creating live audiovisual productions with this technology".