ConnecTechAsia, combining the strengths of industry stalwarts CommunicAsia, BroadcastAsia, and newly launched NXTAsia, is the region's latest Mega Technology event and will stage their inaugural edition from June 26 to 28, 2018, at the Marina Bay Sands and Suntec in Singapore.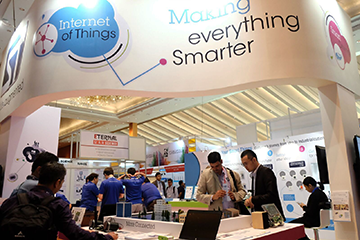 With legacy events CommunicAsia and BroadcastAsia having served the telecommunications and broadcast media sectors respectively for nearly 40 years, the new NXTAsia builds upon those events to bring new technologies to the forefront, technologies that are shaping Asia's increasingly innovation-driven economy.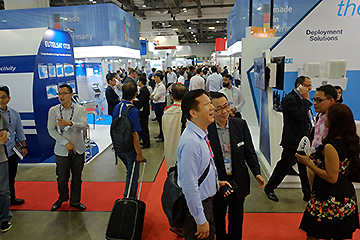 With the advent of the Industry 4.0, ConnecTechAsia will present a holistic ecosystem of infrastructure, technology, and services that businesses and governments in Asia need to thrive in this new era. At NXTAsia, industry professionals will catch the newest innovations and thought-leadership in areas such as Artificial Intelligence (AI), Augmented and Virtual Reality (AR/VR), Cyber Security, IoT, Robotics, Cloud and Data among others. NXTAsia will host promising start-ups, and the Singapore-leg of renowned start-up competition SeedStars, at tech showcase Disrupt+.
CommunicAsia, Asia's most established international industry event for the telecommunications sector, will focus on Network Infrastructure/FTTx, satellite communications and telecom software and services — the latest technologies to help companies and governments in Asia prepare for the coming of 5G and maintain a competitive edge in the communications and digital world.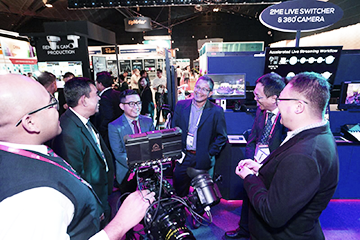 With on-demand and streaming services surging in popularity, BroadcastAsia will shine a spotlight on the future of broadcasting, exploring how we have consumed news and entertainment over the past decade, and the challenges and opportunities this creates for traditional broadcasters and OTT players. BroadcastAsia will highlight technologies that are reshaping the value chain, such as the latest innovations in UHD/HDR, IP Broadcasting, Live Production, Content Media Security, OTT and Alternative Content Platforms.
Mr. Victor Wong, Project Director, UBM, and the organizer of ConnecTechAsia, said that as Asia pursues digital transformation at an accelerated pace, it is critical that this event evolves alongside the dramatic shifts happening in the spaces we serve. The new event reflects the pulse of Asia today and is the only business platform covering the converging ecosystems of communications, broadcasting and emerging technologies connecting the physical and digital worlds.