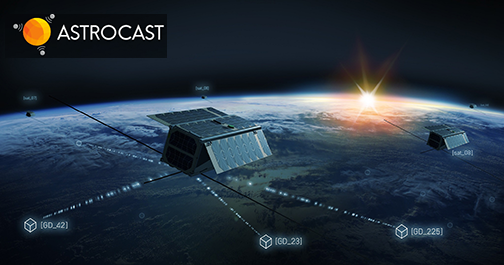 Astrocast and Leaf Space now have an agreement for Astrocast's use of Leaf Space ground stations — this agreement calls for as many as 12 antennas to be used by the Astrocast IoT network, a 64-unit smallsat constellation, which is scheduled to be launched in phases.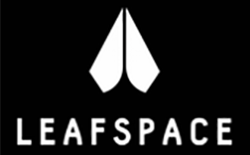 The antennas included in the agreement will be built and operated by Leaf Space and will be strategically located across six locations, providing dedicated service solely to Astrocast and its worldwide customers. This new ground segment solution, named Leaf Key, has been developed by Leaf Space to address high capacity and high efficiency missions, such as Astrocast's constellation.
The Astrocast IoT and Machine-to-Machine (M2M) communications network will provide cost effective services to customers spanning key global industries worldwide. Coverage will span the 90 percent of the globe not currently serviced by existing cellular systems. The constellation will consist of eight orbital planes, each encompassing eight operational spacecrafts along with two spare satellites.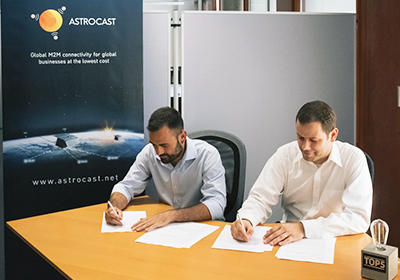 The Leaf Space agreement provides Astrocast with the use of additional antennas each time the Swiss-based, IoT provider launches a new plane of satellites. Current Astrocast constellation deployment plans include
The Spaceflight-organized launch of two demonstration satellites onboard Falcon9 and PSLV in the 4th quarter of 2018
An undisclosed launch of the constellation's first plane of Astrocast satellites during the third quarter of 2019
The recently announced D-Orbit-led launch of a second plane of nanosatellites in late 2019 or early 2020.
The roll-out of Leaf Space antennas will align with these satellite deployment phases. Offering remote IoT and M2M capabilities, Astrocast's constellation is designed to enable substantial operational efficiencies and cost advantages within key global sectors including maritime, oil and gas, mining, supply chain and logistics, transportation, utilities, agriculture, and many others.
Executive Comments
Fabien Jordan, the co-founder and CEO of Astrocast, said the firm is pleased to engage Leaf Space for ground communication services. With the ability to develop and operate dedicated antennas, and to scale alongside our network, Leaf Space is the correct partner for our company. There are numerous businesses operating remotely which simply don't have access to key IoT capabilities because those services don't currently exist in those regions,. The Astrocast network will be a game changer for these enterprises and Leaf Space's ground station capabilities will be a key component of this solution.
Giovanni Pandolfi Bortoletto, a co-founder and CTO of Leaf Space, added that the firm worked closely with the Astrocast team to develop a service able to reduce the ground segment to a predictable recurring cost, even for such a big constellation. Leaf Key is a flexible and scalable system that follows step by step the constellation deployment, providing the right performance at the right time.
Jonata Puglia, also a co-founder and the CEO of Leaf Space, noted that this is the first time a single ground segment provider has been awarded to support a full-deployment smallsat constellation. This is exciting, to see space startups such as Leaf Space, working closely together to achieve their goals. This is a clear sign that the smallsat market is consolidating and entering its mature stage.