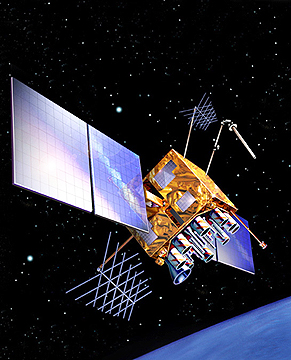 The U.S. Air Force is scheduled to launch the seventh modernized Global Positioning System (GPS) IIR-M satellite aboard a United Launch Alliance Delta II rocket on March 24th from Cape Canaveral Air Force Station, Florida. 
The launch window opens at 4:34 a.m. EDT, and will remain open for 15 minutes, should there be any delays for weather or technical reasons. The satellite, designated as
GPS IIR-20(M)
, marks the first launch of a GPS satellite this year.  Built by
Lockheed Martin
, the satellite offers features to include improved accuracy, enhanced encryption, anti-jamming capabilities, and a second civil signal to provide dual frequency capability and improve resistance to interference.  The satellite will also carry a new research and development demonstration payload for transmitting a third civil signal known as
L5
.  The signal is in a protected band of frequencies.  The payload will meet
International Telecommunications Union
requirements to bring it into use.  The L5 signal, in the future, will provide a second frequency for safety-of-life applications for aviation, while providing increased availability and accuracy. The GPS IIR-20(M) satellite will join the six GPS IIR-M satellites and 12 operational GPS IIR satellites currently on-orbit.