[SatNews] Globalstar, Inc., (NYSE:GSAT) has announced its SmartOne GPS-based satellite data modem has been selected by the Ontario Federation of Snowmobile Clubs (OFSC).
The Globalstar modem will be used for a province-wide groomer fleet tracking program being rolled out in time for the coming winter season. The satellite data modems will be deployed across the OFSC's fleet of 360 groomers to provide GPS-based tracking and reporting capabilities that will deliver significant program efficiencies and savings for the organization. Globalstar's technology was selected by the OFSC following an extensive pilot program undertaken earlier this year in which various GPS satellite solutions were tested over the course of nearly 90 service hours and 1,100 kilometers of trail - most of which is beyond the reach of cellular networks.
OFSC is the coordinating body for organized snowmobiling in Ontario, providing advice and guidance to member clubs on a broad range of topics to ensure provincial objectives are met. The Federation is also responsible for activities that the clubs deem are best handled at the provincial level such as insurance, safety and the environment. Proceeds from the sale of the trail permits required to enter OFSC trails provide primary funding for both the trail operations of local snowmobile clubs and their provincial organization. The OFSC comprises 213 member clubs and is responsible for grooming over 30,000 kilometers of trail.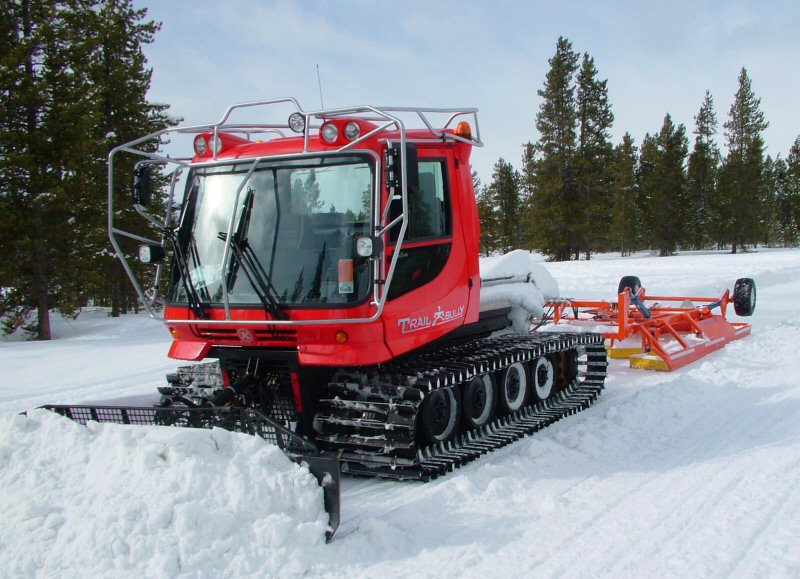 The SmartOne satellite data modems will provide the OFSC with new efficiencies by accurately tracking groomer time and trail coverage, providing reports every fifteen minutes which will help the organization better monitor grooming activities. It will also address a growing demand for better safety, connectivity and more transparency with regard to grooming practices and reporting. According to the OFSC, its decision was also based on the fact that Globalstar has a state of the art satellite network. Online mapping and systems expertise will be provided by AtlasTrax, an authorized distributor and solution provider.
"What impressed me most about the SmartOne technology was the simplicity of the device—no wires and no professional installation required," said Kenny Johnston, groomer operator for the Cochrane-based Polar Bear Riders snowmobile club. "I was also very happy with the online tracking tool developed by AtlasTrax, which was so easy to understand and use that I did not need any training whatsoever."
The Globalstar SmartOne is a simplex data modem that uses motion sensors, comparative GPS positions and custom configured sensors to gather and transmit asset status information. Each SmartOne is configured to track its asset's specific needs and provide intermediate and emergency alerts by email and/or text/cellular. SmartOne devices are designed for outdoor use and operate in severe weather conditions and some of the most remote and challenging locations. The modems are ruggedized and designed to continue to communicate with satellites while covered with up to three feet of snow.
The Ontario Federation of Snowmobile Clubs is a volunteer led not-for-profit association that provides a wide range of quality programs and services to and on behalf of, its member organizations. Its provincial network of organized snowmobile trails connects Ontario communities providing responsible riding experiences that are safe, enjoyable, and environmentally sustainable.
For more information, please visit the the Globalstar infosite