Kratos Defense & Security Solutions, Inc. (Nasdaq:KTOS) has revealed that their Unmanned Systems Division (USD) recently received a single award IDIQ contract, with a $27 million ceiling, from a U.S. Government agency related to unmanned drone systems.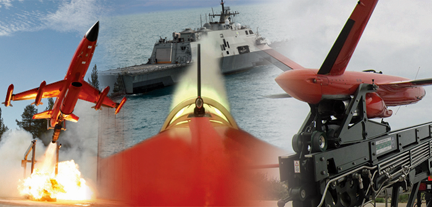 USD is an industry leader in the rapid design, development and fielding of affordable high performance jet powered unmanned aerial drone systems for tactical, combat and target applications. Work under this contract will be performed at secure Kratos facilities and at government locations. Due to competitive, customer related and other considerations, no additional information will be provided at this time.
Steve Fendley, President of Unmanned Systems Division, said that this recent contract award is another important milestone in the successful execution of the unmanned systems strategy that the copmany set years ago. All of Kratos' Unmanned Systems Division is proud to support this important National Security customer.
Eric DeMarco, President and CEO of Kratos, added that Kratos' Unmanned Systems Division continues to successfully execute its business plan as demonstrated by this most recent contract award. USD remains in pursuit of several other large program opportunities which the company is hopeful of receiving over the next several weeks.