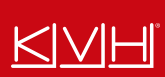 At the 19th Annual Needham Growth Conference in New York, KVH CEO Martin Kits van Heyningen announced that his company is initiating an upgrade to mix high-throughput capacity from geostationary and low Earth orbit satellites into its network that will triple the current speeds.
He added that they will launch a new high-capacity network using Ku-band spot beam satellites that have a capacity up to 60 gigabits per second, which is a huge improvement over the technology that was available before. This has been his ambition for a number of years, offering higher speeds at approximately the same current price for his customers when factoring in the additional pricing pressure exerted by oversupply. KVH uses 19 satellites and 12 teleports to support a global C- and Ku-band network for maritime vessels.
Kits van Heyningen estimated the company's addressable market at about 250,000 vessels, of which he estimated less than 10 percent use Very Small Aperture Terminals, or VSATs, currently for connectivity, which will be changing.
"We are at the beginning of a major upgrade cycle in this market. The technology that has been used is over 10 years old now," he said. "L-band satphone-type technology is really no longer adequate for modern operations, but about 40,000 vessels are still using that, and those are getting speeds that are in kilobits per second, not in megabits per second. We see a lot of those customers upgrading to VSAT over the next few years."
KVH manufactures satellite terminals and other equipment and currently is preparing new terminals simultaneously with the planned network upgrade so users can tap into geostationary HTS this year.
Kits van Heyningen said there will be an easy upgrade path for existing customers to tap into the higher speed services, but that it will not be mandated.
"It is a little bit like 3G, if you want to stick to that network, you're fine, but if you want the higher speeds, there is an upgrade path both for the install base as well as for new customers," he said.
Beyond geostationary-HTS the company is developing antennas to link with LEO systems especially OneWeb as well as for cellular backhaul systems. He said maritime antennas already have traits needed to connect with LEO systems because they are designed to track with a satellite while in motion.
Other projects include developing an Internet of Things product to optimize maritime operations, to assist with new regulations that require carbon dioxide emissions reporting from maritime vessels, that entails operators tracking new data.