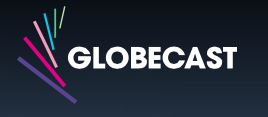 Globecast's accomplishments in 2017 grew in numbers and multi cultures as they added 40 new foreign language channels in 2017, enlarging its international content catalog to more than 100 channels – all available to pay-TV operators looking to bolster their lineups with premium international content.
The new additions include:
Portuguese-language channels RTP 3 and RTP Azores
top Arabic news channels Alaraby Television and Sky News Arabia
African films and culture channelsNollymax and Dixa
the leading Vietnamese movie channel, Omai TV,
TV Toro, which is a Filipino action and combats sports channel
Globecast's content portfolio caters to 15 foreign language communities, targeting highly diverse audiences with quality, general entertainment, films, sports, news and other targeted content. Prominent distribution partners include Verizon FiOS, Frontier Communications and Cox Hospitality.
This growth positions Globecast as the premiere source for rights-cleared, international content for distribution — underscoring its commitment in providing content to any pay-TV provider in the Americas and delivering it flawlessly to any location in any format. Globecast now has the largest selection of African, Arabic, Portuguese and Vietnamese channels available for distribution.
Khalid Abu Nuwar, Business Development Manager at Alaraby Television commented that they partnered with Globecast because of its comprehensive suite of services. Globecast helps promote their content, access new avenues for distribution and even helps with signal delivery and marketing. By enlisting Globecast's expertise, they've been able to gain exposure to new opportunities and tap into new markets that were previously unreachable to us.
Globecast is seeking to partner with additional channels and content owners looking for a comprehensive solution that will enable them to expand their reach into new markets and territories, as well as pay-TV platforms in need of new content to strengthen existing lineups, improve ARPU and serve new audiences.
Eddie Ferraro, Managing Director of Globecast Americas, said their vision has always been to position Globecast as the leading source for international content for operators in the Americas. Expanding their content portfolio has helped them fulfill that vision, but they're not stopping there. They are continuously working to grow their portfolio and forge new distribution deals with pay TV platforms around the world. One way of doing that is by looking at new content and different genres locally and globally. They're taking a global and entrepreneurial approach to the Content Acquisition, Aggregation, and Distribution (CAAD) business line that is already showing great success.