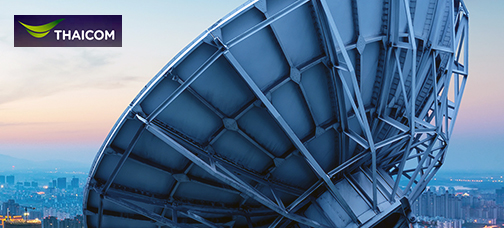 Satellite service provider Thaicom is in talks with three foreign companies on partnership deals to operate ground stations for satellite data transmission as the government works toward opening the satellite industry to private operators through a licensing regime.
The ground stations are responsible for transmitting data to and from the satellite to the local area network. The antennas and equipment for converting the radio frequency signal to an internet protocol signal for terrestrial connectivity are already installed.
The deals are expected to be concluded this year, with operations kicking off next year, according to Thaicom Chief Executive Anant Kaewruamgvongs, who noted that Thaicom could be an interesting option for foreign satellite operators that plan to operate satellite gateway businesses in Thailand. This move is part of the company's strategic operations in the face of satellite business liberalization, he said. The deals will also create new revenue for the company in the era of digital disruption.
The foreign partners would have to spend at least seven months installing the satellite gateway and related infrastructure before starting operations.
The nation's National Broadcasting and Telecommunications Commission (NBTC) has finished three regulatory drafts to govern the satellite business. The drafts are expected to be published in the Royal Gazette this year. They consist of a master plan for the right of use for satellite orbital slots, rules of licensing to use slots and rules for using satellites owned and operated by foreigners.
Those who want to use satellites owned and operated by foreigners must be registered as juristic persons in Thailand, Mr. Anant said. The gateway business also requires licenses for landing rights to be awarded by the telecom operator.
To read the remainder of this informative article, please access this Bangkok Post infosite link...