Comtech Telecommunications Corp. (NASDAQ: CMTL) reports that the Space & Component Technology division of Comtech's Command and Control Technologies group, which is part of Comtech's Government Solutions segment, will be exhibiting August 3 through 8 at the Small Satellite 2019 Conference in Utah — the company will be showcasing their X/Y antenna pedestal technology for precision satellite tracking as well as frequency tuned radomes and carbon fiber dishes.
Comtech invites attendees to visit stand 48 to learn more. Specifically designed for LEO and MEO satellite tracking in support of Earth Observation (EO), Remote Sensing, and Telemetry, Tracking and Command ("TT&C") applications, Comtech offers low-cost radome solutions and carbon fiber reflectors to support antenna operations in all environments.
Comtech's Space and Component Technology (SCT) division has specialized for 43 years in providing Ground System services in the form of turn-key site development, infrastructure, operations and maintenance of several range tracking stations in the South Pacific. Over the past 16 years, SCT added an extensive line of LEO/MEO X/Y tracking antennas and uses the concept of product families and platform-based product development to increase variety, shorten lead-times and reduce costs without compromising system performance, Comtech provides turn key ground station solutions for both launch vehicle and satellite tracking. For more information, visit .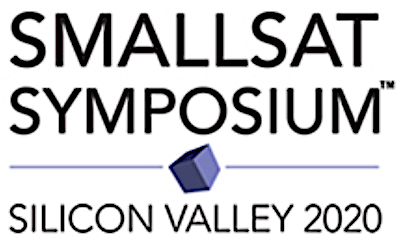 For all involved in the satellite and space industry and the various market segments that enhance these dynamic environments, the 2020 SmallSat Symposium is invaluable.
The 2020 SmallSat Symposium begins on February 3, 2020, with workshops on the first day. Then the Conference continues from February 4 to 6 at the Computer History Museum in Mountain View, California, in the heart of Silicon Valley.
The SmallSat Symposium is hosted by Satnews Publishers which, since 1983, has been a provider of satellite news, media and events. This information packed forum enables you and your company to secure a larger portion of market share as well as to take a step into the next stage of your company's, or organization's, growth.
The personal connections at the SmallSat Symposium enable attendees to network with established organizations, subject-matter experts as well as 'New Space' entrants.
The SmallSat Symposium will focus on the daily changes in new technologies and the business environment that is shaping the implementation of SmallSat constellations, SmallSat launchers, the challenges facing the SmallSat developer and actors as well as the enormous benefits of these advanced technologies that will benefit our world.
This event attracts more than 100 diverse speakers, all of whom possess deep industry experience. Additionally, numerous opportunities exist to mingle and network with peers while enjoying exceptional, complimentary meals and refreshment breakfast.