[SatNews] A first responder wearing Google Glass will be able to share live video of an incident, enabling all participants to see events unfolding in real time...

At the 2014 Texas Emergency Management Conference (TDEM 2014), Mutualink, Inc., Comprehensive Communication Services, and CTS Consolidated Telecom Services will demonstrate game-changing multimedia interoperability capabilities for public safety personnel. Attendees will experience first-hand how on-demand interagency communication and information sharing can be simply and effectively achieved across the Public Safety LTE Band 14 broadband network. New and innovative technologies showcased include secure PTT with video over mobile devices, Google Glass wearable multimedia devices, and other advanced solutions.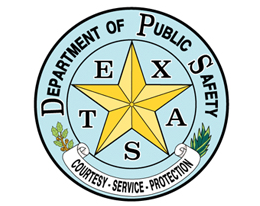 The demonstrations are the result of innovative work conducted by Mutualink, Google, CTS and Comprehensive Communications Services in coordination with the visionary leaders of Harris County, Texas, which operates the nation's only operationally deployed public safety LTE network. During the demonstrations, numerous fixed and mobile locations throughout Harris County and nationwide will participate by using Mutualink's interoperable communications platform, which enables secure on-demand interoperable communications and multimedia information sharing among federal, state and local government agencies and critical infrastructure entities.
Highlights of the demonstrations include:
A first responder wearing Google Glass will be able to share live video of an incident, enabling all participants to see events unfolding in real time.
Teams will seamlessly share two-way radio, video and voice traffic – using disparate systems – to improve collaboration and geospatial awareness.
High-bandwidth communications will be delivered reliably and securely using the dedicated public safety LTE Band 14 network, which will be temporarily extended from the Houston area into San Antonio.
Secure interoperable Push to Talk (PTT) with video sharing over commercial and private LTE mobile handsets will be demonstrated and interoperable with existing P25 and legacy analog radio systems.
Mutualink multimedia collaboration within the Mobile Emergency Response Center, owned and operated by Harris County.
"The future has arrived on-scene for first responders and emergency support agencies. Private LTE helps liberate responders by providing guaranteed broadband connectivity, which in turn allows for innovative and important applications to be delivered to the field," said Dr. Mike Wengrovitz, Mutualink's Vice President of Innovation. "Smartphones and wearable computing devices with multimedia and information-aware applications will rapidly augment the legacy land mobile radio dominated environments. Enabling situational awareness on the ground and at command/control points in real time will vastly enhance overall emergency response. Mutualink sees the future and is helping bring about next-generation technologies that will empower our first responders and make them safer." Wengrovitz concluded, "Mutualink's capabilities are effective, affordable, and available today – and they integrate seamlessly into current and future FirstNet deployments. "
CTS Consolidated Telecom Services is working with multiple vendors to meet the communications needs of its public safety customers, including Harris County. Lesia Dickson, Director of Emerging Technologies, added, "CTS is excited to work with this team to integrate these technologies as an example of what will become commonplace in the future. Public Safety LTE will provide more than the reliability and speed that first responders lack today – it will provide a platform for launching response tools which will revolutionize the public safety world for better, faster, safer response."
Another partner, Comprehensive Communication Services, supplied Harris County a fleet of Mobile Emergency Response Center units over the past three years. Gary Collins, CEO of Comprehensive Communication Services (CCS), stated, "We are honored to be working with Harris County as they continue to be on the cutting-edge of mobile communications technology for emergency response."
The Texas Emergency Management Conference is taking place May 12-15 in San Antonio. To schedule a meeting and see a demonstration of these technologies at booth 22, please contact Beth Clay at bclay@mutualink.net.