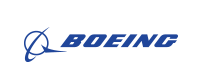 A work order modification to Boeing came from the U.S. Air Force...
The Boeing Co., El Segundo, California, has been awarded a $10,608,672 modification (P00025) to a previously awarded contract (FA8823-15-C-0002) for services required to ensure continued wideband global sitcom satellite operations and logistics sustainment support.
Work will be performed at Schriever Air Force Base, Colorado; El Segundo, California; and Colorado Springs, Colorado, with an expected completion date of December 31, 2018. Fiscal 2018 operations and maintenance funds in the amount of $1,018,247 are being obligated at the time of award. Space and Missile Systems Center, Peterson Air Force Base, Colorado, is the contracting activity.