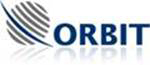 [Satnews] ORBIT Communication Systems (TASE: ORBI), has secured an order for the development and delivery of Airborne Positioning Antenna Systems in the amount of $1.7M.
ORBIT is a global provider of advanced business and mission critical communication solutions for land, sea, air and space applications. The company's services address the maritime, aerospace, defense and homeland security markets. ORBIT's portfolio includes mobile satellite communication systems, tracking & telemetry solutions, communication management systems and earth observation ground stations, which are operating on platforms worldwide.
ORBIT's customers include leading navies, government and defense organizations, major integrators, space agencies, earth observation and communication service providers.
According to Erez Shabirow, ORBIT's CEO, "We welcome the cooperation in this cutting edge project which is addressed to meet the needs of the airborne communication market. This project is with a significant global customer with whom ORBIT has had a business relationship for many years. ORBIT's advanced technological solutions were embraced many times before by this customer and this project is an additional vote of confidence in ORBIT's capabilities and its high quality products."