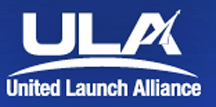 There's been a setback for a United Launch Alliance launch... this concerns the launch of the GOES-R weather satellite from Cape Canaveral Air Force Station in Florida.
An issue, described as minor in a new press release from ULA, has been discovered with the Atlas V booster. A resolution is being worked on diligently by the launch team.
The launch of a United Launch Alliance (ULA) Atlas V carrying the GOES-R weather satellite for NOAA and NASA is being rescheduled from November 16, 2016. The postponement was caused by the same minor Atlas V booster issue discovered on ULA's WorldView-4 mission scheduled to launch from Vandenberg Air Force Base. The team is actively working towards a resolution. NOAA will provide an update on a new launch date once it is established.