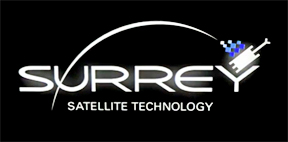 Surrey Satellite Technology Ltd. (SSTL), Goonhilly Earth Station (GES) and Astrobotic have an agreement amongst the companies to collaborate on delivering a roadmap of innovations that support organizations carrying out operations on and around the Moon.
The trio jointly announced their landmark partnership at the 34th Space Symposium in Colorado Springs. The agreement formalizes a long-term close working relationship between the three organizations with the aim of deploying leading edge in-space communication relay services.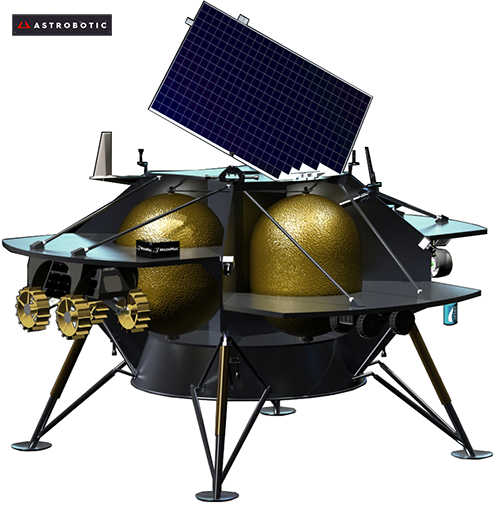 The lunar logistics company,
Astrobotic
, will begin delivering a regular manifest of uncrewed payload flights to the Moon starting in 2020. Many of the companies, governments, universities, and other non-profit organizations operating payloads on Astrobotic's
Peregrine Lander
will need sophisticated communication relay services to reach until-now prohibitive destinations on the Moon, including the 'far side.'
SSTL
plans to service those needs with state-of-the-art data relay services.
Goonhilly Earth Station
will receive SSTL's data relay and transmit data back to payload customers on Earth.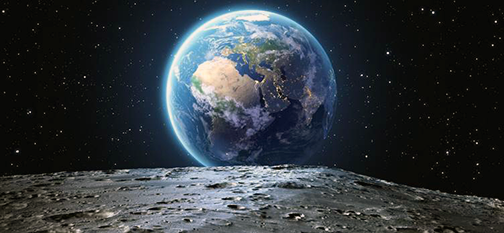 John Thornton, the CEO of Astrobotic, noted that working with SSTL and Goonhilly to provide the company's payload customers with communication services anywhere on the lunar surface is perfectly aligned with the firm's customer-centric approach. SSTL is a proven spaceflight pioneer and the company is delighted choosing to partner with them to help make the lunar plans a reality.
Anita Bernie, the Director of Exploration Missions at SSTL, added that the complementary capabilities of Astrobotic, Goonhilly and SSTL allow the company to provide a complete mission package that supports and enables a diversity of lunar endeavors, both for commerce and public sector initiatives.
Ian Jones, the CEO of GES, commented that the solutions resulting from this partnership will underpin the development of commercial as well as space-agency operations on and around the Moon. The company is confident that with the firm's combined expertise, resources, and vision, together GES will perform a pivotal role in enabling organizations of all kinds to benefit from the opportunities in space and on the Moon.