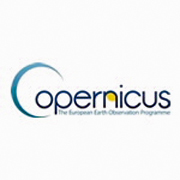 [SatNews] The EU Council's Space Working Party will visit EUMETSAT on June 17th for a series of presentations demonstrating the organization's role in bringing data to the Copernicus marine and atmosphere services and their end users.
Representatives from the precursor services (MyOcean2 and Monitoring Atmospheric Composition and Climate (MACC-II)) will also give presentations detailing their interactions with users. The event's theme is, "follow a Copernicus byte from the satellite to the end-user." It will cover the operations from acquiring data from Sentinel-3, EUMETSAT and third-party satellites, how they are processed and disseminated, how users are supported by the Helpdesk and how MyOcean2 and MACC-II interact with their users.
"The aim of the event is to give an end-to-end demonstration of the Copernicus chain, as it will be operated by EUMETSAT, and the interactions with MACC-II and MyOcean2 and their end-users," Head of Strategy and International Relations Paul Counet said.
MyOcean2 Project Coordinator Pierre Bahurel said, "The provision of observations from the oceans from Copernicus and EUMETSAT satellites is a critical driving force for MyOcean2: they daily feed into two-thirds of MyOcean2's products portfolio, meeting the needs of many fields of activity, [Copernicus MACC-II forecast image] from coastal management and environment monitoring to safe activities at sea, and from biodiversity protection to climatology studies."
Joël Dorandeu, MyOcean2 Project Manager, added, "EUMETSAT's commitments concerning the reliability and quality of its observation data contribute to making MyOcean a unique service for all marine-related activities, generating innovation and blue growth."
Copernicus is a joint initiative of the EU and ESA, which aims to ensure operational monitoring of the atmosphere, oceans and continental surfaces and to provide reliable, validated information services for a range of environmental and security applications.
"EUMETSAT's objective is to deliver end-to-end satellite data services to Copernicus marine, atmosphere and climate change services on behalf of the EU and to manage interactions with service providers and users, as it does for its own missions," Counet said. "One of EUMETSAT's main goals is to disseminate integrated data streams combining its own data, relevant Copernicus data and data from third-party agencies, to create unique data synergies and offer the broadest possible spectrum of opportunities to users, in particular in the areas of marine and air quality applications.
EUMETSAT has for some years already been delivering its data to the precursor Copernicus Marine and Atmosphere services. More recently, EUMETSAT has begun to deliver sea surface temperature products to MyOcean2, the consortium tasked by the EC to deliver the pre-operational Copernicus marine service, with the data coming from the Suomi NPP spacecraft of the US National Oceanic and Atmospheric Administration (NOAA), through an EU-funded project known as SNPP4C. Through this project, EUMETSAT will also deliver atmospheric composition products to MACC-II."
Martin Suttie, Head of MACC-II team, ECMWF Forecast Department, said, "We're very keen on the MACC-II side to benefit from EUMETSAT's long-standing experience and track record for providing operational satellite observations to numerical prediction systems. Providing atmospheric composition data though the same well-proven channels is a significant asset to build Copernicus services upon."
About 30 people are expected to attend the event, which will include demonstrations of:
Obtaining data from EUMETSAT satellites, Sentinel and third-party satellites
Getting data from Sentinels, with a focus on the Sentinel-3 control room
Processing and archiving the data, with a visit to the EUMETSAT Technical Infrastructure Building and archives
Demonstrating real-time data dissemination via EUMETCast, web-based multicasting and access to data through the EUMETSAT Earth Observation portal
Support to users via the Helpdesk
The Copernicus Marine Service and MyOcean2's interaction with users
The Copernicus Atmosphere Service and MACC-II's interaction with users
The event will be interactive and will show how EUMETSAT will operate satellite systems on behalf of Copernicus, in the closest possible synergy with its own missions, to deliver an integrated stream of ocean and atmosphere data.
The EUMETSAT infosite is located at http://www.eumetsat.int/website/home/index.html