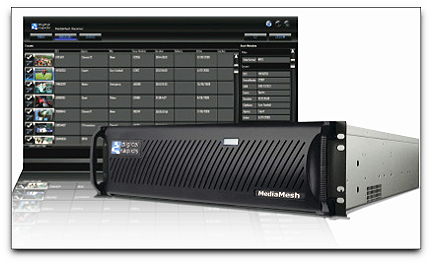 Digital Rapids' MediaMesh content distribution system is the recipient of a 2009 STAR (Superior Technology Award Recipient) Award, given by the editorial staff of TV Technology Europe magazine at the 2009 IBC convention.
  The
STAR Award
celebrates and showcases the preeminent technological innovations available to the broadcast industry. MediaMesh combines a robust, scalable delivery framework with full-featured, flexible receiving appliances, providing efficient distribution of digital media between content providers, contributors, aggregators and distribution partners. Enabling delivery of HD, SD and Digital Cinema content over satellite and terrestrial IP networks, MediaMesh significantly lowers delivery costs while streamlining the tapeless delivery of content ranging from ad spots and promos to syndicated series and long-form features.
MediaMesh RX
receiving appliances provide powerful functionality at the endpoints of the digital distribution chain, with integrated review, inventory management, transcoding, re-packaging and playout.