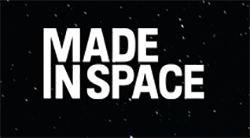 Made In Space, Inc. (MIS) has been making large strides recently in proving its space-capable technologies — in doing so, the company has earned a Guinness Book World Record for the "World's Longest 3D Printed non-assembled Piece."
Andrew Rush, the President & CEO of Made In Space, said that the firm believes this record is indicative of the transformational work the company is doing in space today. Guinness is the most recognized, ultimate global authority in record breaking and the Made In Space team couldn't be prouder to receive this recognition for their incredible work. They deserve it.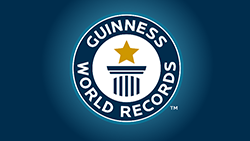 To obtain Guinness World Record certification, a record must be: measurable, breakable, capable of standardization, verifiable, based on one superlative and measured in one unit of measurement, and achieves best-in-the-world standing.
After successfully operating its Extended Structure Additive Manufacturing Machine (ESAMM) technology in a space-like environment this past summer, MIS set out to further demonstrate its space-ready technology by additively manufacturing a beam stretching the length of their Moffett Field facility located at NASA's Ames Research Center. The beam's final measurement was recorded at 37.7 meters (123 ft, 8.25 inches) long. It now hangs from the ceiling at MIS's facility.
ESAMM is the internal 3D printer of one of MIS' larger systems, Archinaut, which employs robotic arms to assemble 3D printed parts and pre-fabricated components into larger, more complex structures. Because this technology manufactures in space, it enables the optimization of structures and spacecraft for the space environment instead of the harsh launch environment. Using the Archinaut technology, the company is now capable of manufacturing objects of complex geometry and indefinite size in space.