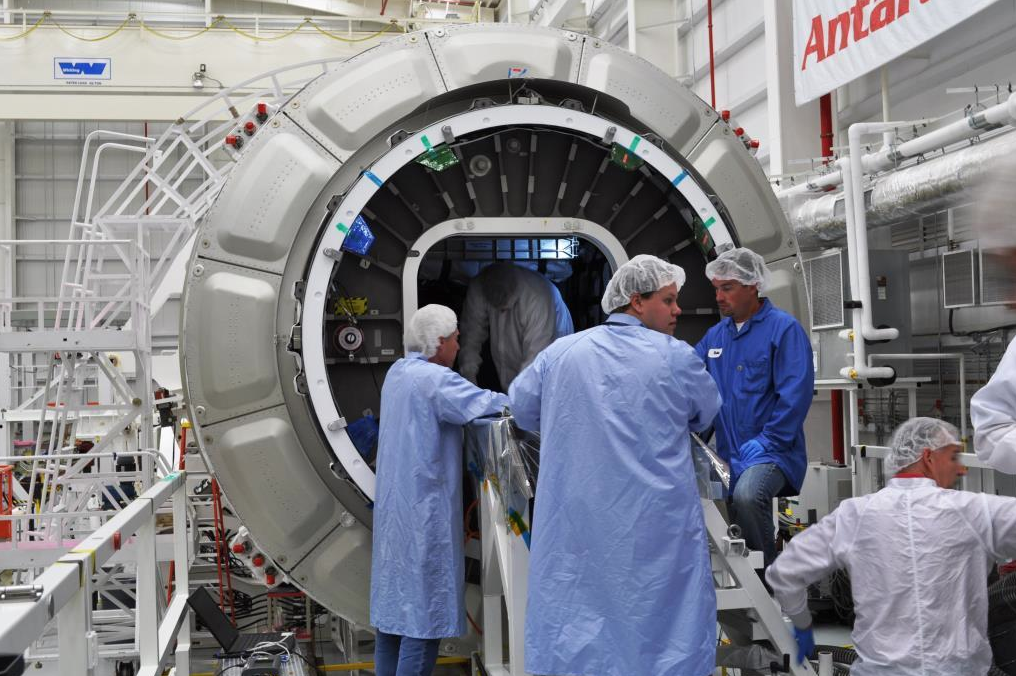 [SatNews] The spacecraft will then conduct a series of thruster burns to raise its orbit to bring it within 4 km of the ISS...

Orbital Sciences Corporation's (NYSE: ORB) operations team loaded the final cargo into the Cygnus spacecraft bound for the International Space Station. Orbital's Antares rocket carrying the company's Cygnus cargo logistics spacecraft is scheduled to launch from the Mid-Atlantic Regional Spaceport located at NASA's Wallops Flight Facility in Eastern Virginia on Friday, July 11.

Cygnus will be boosted into orbit by a two-stage Antares rocket from Pad 0A at the Mid-Atlantic Regional Spaceport. The launch sequence will last about ten minutes from liftoff through the separation of Cygnus from the Antares vehicle.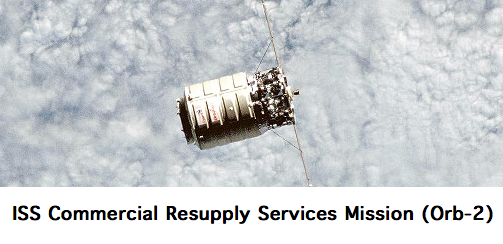 Once in orbit, Cygnus will deploy its solar arrays and undergo initial check-out. The spacecraft will then conduct a series of thruster burns to raise its orbit to bring it within 4 km of the ISS prior to receiving authorization to autonomously rendezvous with the station. When the vehicle approaches to within 12 meters, the astronauts will use the station's robotic arm to grapple Cygnus and berth it to the Harmony node of the station.
Cygnus is planned to remain berthed at the ISS for approximately 40 days during which time the station crew will unload cargo from Cygnus and subsequently load it with materials for disposal. At the end of the mission Cygnus will depart the station and reenter the Earth's atmosphere.

Orbital develops and manufactures small- and medium-class rockets and space systems for commercial, military and civil government customers. The company's primary products are satellites and launch vehicles, including low-Earth orbit, geosynchronous-Earth orbit and planetary spacecraft for communications, remote sensing, scientific and defense missions; human-rated space systems for Earth-orbit, lunar and other missions; ground- and air-launched rockets that deliver satellites into orbit; and missile defense systems that are used as interceptor and target vehicles. Orbital also provides satellite subsystems and space-related technical services to government agencies and laboratories. More information about Orbital can be found here.