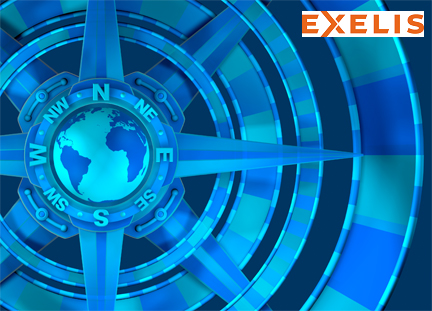 [SatNews] Exelis (NYSE: XLS) has announced the second flight unit of the Advanced Baseline Imager (ABI) successfully completed environmental testing and is six months ahead of schedule for delivery to the National Oceanic and Atmospheric Administration (NOAA)—ABI is the primary payload for the Geostationary Operational Environmental Satellite-R (GOES-R) series of weather satellites.
Exelis is under contract to deliver four ABI flight units for the GOES-R weather satellite series built under the supervision of NASA for NOAA. Exelis finished the first flight unit last fall and delivered it in February for integration into the satellite, which is scheduled to launch in 2016. The ABI represents significant advancement in performance over the current generation of geostationary imagers and is the foundation of NOAA's severe weather-forecasting capability. Developed out of Exelis core competencies in weather and image science, ABI technology reflects the company's focus and expertise in the area of intelligence, surveillance and reconnaissance and analytics. The ABI will provide better insight into the makeup of storms, higher-resolution images and will collect data five times faster than today's capability. Environmental testing is critical to ensuring the instrument can handle the tremendous forces of a launch and the extreme hot and cold environment of space.
Exelis has built every imager and sounder payload for NOAA's GOES satellites since 1994 and was awarded the contract to build the four ABI instruments in 2004. Exelis is also on contract to build three additional ABI-class instruments, two for Japan and one for South Korea. For Japan, Exelis delivered its ABI-class instrument last fall to Mitsubishi Electric Corporation, which awarded the contract to Exelis in 2009. The Japanese plan to launch its Geostationary Weather Mission called Himawari in October 2014. Exelis is in the process of delivering the second ABI-class instrument to Japan this year.
"We are ahead of schedule for delivery, and this passed a major milestone in our development and production of ABI instruments. Our folks have worked extremely hard and have now completed four ABI-class instruments in two years, which is a tremendous accomplishment," said Eric Webster, Exelis Geospatial Systems vice president for weather systems.
The Exelis Geospatial Systems infosite may be reached at http://www.exelisinc.com/business/geospatialsys/Pages/default.aspx
The GOES-R infosite is accessible via http://www.goes-r.gov/