[SatNews] Hitachi Kokusai Electric will announce the establishment of a subsidiary company during the CABSAT exhibition and trade show this year.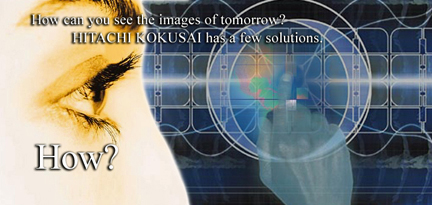 The company is aimed at supporting business development in the Middle East, Africa, Russia and CIS regions. Hitachi Kokusai Turkey is headquartered in Istanbul in the Republic of Turkey and opened its offices on June 10, 2013. At the same time, in a strategic move designed to expand its global business, Hitachi Kokusai is establishing a dedicated manufacturing facility in the Tuzla free trade zone near Istanbul. Hitachi Kokusai Turkey design, develop and manufacture mobile antenna systems, controllers and SATCOM components, which are integrated into customized DSNG (Digital satellite news gathering ) vehicles, special purpose vehicles and Outside Broadcasting trucks that the company designs and manufactures within its facilities. The company will also build and integrate Earth stations for satellite communications, terrestrial sites and build complete production studios to create turnkey solutions for their customers.

"Our purpose in establishing Hitachi Kokusai Turkey is to expand our broadcast equipment and broadcast system business into the Middle East, Africa, Russia and CIS regions", said Cemal Yilmaz, general manager at Hitachi Kokusai Electric Turkey. "Specifically, we will build relationships with relevant local companies and customers, and create sales, maintenance, and service infrastructures, growing and enhancing our broadcast equipment and system businesses throughout these dynamic and strategically important regions. Seeking to become one of the leading manufacturers and system integrators on the global market for broadcast and mobile communications systems based on satellite technology, we have brought together a highly qualified team with many year's experience. At our in-house facilities we design, develop and manufacture our own state-of-the-art equipment and components, SNG antenna systems, vehicle-based coach-building systems and system integration services. We can convert and create vehicle bodies of all sizes, ranging from small and medium size vans for News SNG vehicles to massive articulated trailers for Outside Broadcasting mobile studios (OB Vans)."