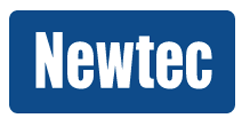 Newtec has announced that their Newtec Dialog® multiservice platform is being used by publicly-owned telecommunications specialist Teledata for hundreds of mobile backhaul (2G, 3G) and banking application sites across Mozambique.
The Newtec Dialog platform, with a HUB 4IF Hub Module at its core, will power Teledata's cellular backhaul network using Newtec Dialog modems (MDM3310 Satellite Modem). The platform is also connecting hundreds of ATMs using Newtec's MDM2500 IP Satellite Modem at the remote sites, as well as providing back-up connectivity to improve higher reliability for the regional bank branches.
Teledata selected the platform due to the product's multiservice capabilities and scalability, which enable Teledata to serve numerous markets via a single platform. Additionally, the jitter and quality of service performances by Newtec Dialog allow Teledata to provide a very high quality backhaul service. The simple and cost-effective migration from existing technology to the Newtec Dialog platform was also a key factor. Teledata's services powered by the Newtec Dialog platform will use two spot beams on the Intelsat EpicNG 33e Ku-band HTS.

As well as TDMA and SCPC, Newtec Dialog features the award-winning return link technology Mx-DMA®, which delivers the efficiency of SCPC with the dynamic bandwidth allocation of TDMA. This means that bandwidth can be changed and adapted on-demand, giving more control and increased efficiency while making it easy to shift capacity to each site as required. This is especially useful for HTS-powered services.
Xavier de Jesus Maria, CEO of Teledata noted that upgrading the firm's networks to a single multiservice platform using Newtec Dialog enables Teledata to simplify day-to-day operations and to deliver reliable connectivity to a large number of sites across Mozambique. The scalability of the platform means it can meet the company's needs now and in the future, allowing for flexible operation and the potential to offer improved and additional services for customers.

Pieter-Paul Mooijman, Newtec's Regional Sales Director Africa, added that Newtec Dialog's multiservice capabilities and high efficiency have been crucial in the successful commencement of this project, which will deliver significant capacity gains to Teledata by migrating its operations onto a single platform. Additionally, the flexibility provided by the Mx-DMA return link technology has allowed the company to better manage the bandwidth at its cellular backhaul sites, which will result in significant cost savings.