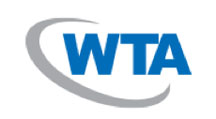 The World Teleport Association (WTA) has announced that U.S. Electrodynamics, Inc. (USEI) has achieved provisional certification of its Brewster (Washington, USA) and Vernon Valley (New Jersey, USA) Teleports under WTA's Teleport Certification Program.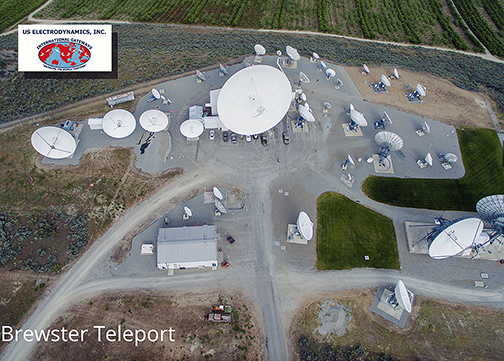 Since 1985, USEI headquartered in Brewster, Washington, has been providing government, commercial and private satellite and terrestrial teleport network services from their four, global, serving teleports. These services include Telemetry Tracking & Control (TT&C), broadcast video, mobility, GEO, MEO and LEO tracking and Internet services. USEI's Brewster Teleport in Washington State and Vernon Valley Teleport in New Jersey are major satellite gateways, delivering connectivity to the Pacific Ocean Region (POR), Contiguous USA (CONUS), Central and South America and the Atlantic Ocean Region (AOR). Combined, USEI offers a GEO satellite orbital arc view from 3° to 188° West longitude from the Brewster and Vernon Valley teleports. Additionally, USEI is in process of turning on eight, global, LEO/MEO stations, most with five, 7.6 meter NEC antennas. Three of these stations are already operating.
USEI mission statement is "Bringing the World Together" and defines the firm's quality of Spirit that accomplishes the highest levels of reliability, experience and world class customer service.
Since the program's introduction at IBC 2015, the Certification program has quickly grown in popularity. Starting with one certified facility in 2015, the program has added 40 in three years and currently has 12 teleports engaged in the quality evaluation process. Certifications have been issued to teleports operated by STN, Eutelsat, du, COMSAT, Signalhorn, Optus, Globecomm, Horizon, Media Broadcast, Elara Comunicaciones, GlobalSat, Talia, Telenor, Vivacom, Cyta, Batelco, SingTel, CETel, Etisalat, Hawaii Pacific Teleport, Intelsat, Speedcast, Telstra and Arqiva. The industry has quickly adopted the transparent, independently verified standards as a means for teleports to differentiate themselves and for customers to choose the price-performance level suitable for their applications.

To achieve Provisional Certification, a teleport operator completes a +170-item questionnaire and submits it to WTA. The Association analyzes the data based on standards established by its Certification Committee and issues the Provisional Certification based on the self-reported information. The teleport then has six months to achieve Full Certification. To achieve Full Certification under WTA's program, an auditor is dispatched to visit the teleport, provide independent validation of the data submitted in the questionnaire, and identify additional factors that may positively or negatively affect the score. Full Certification is issued at a Tier number from 1 through 4, of which 4 represents the highest degree of excellence, and remains in effect for 3 years.

Jim Veeder, Founder of U.S. Electrodynamics, Inc. (USEI) since 1985, welcomes this opportunity to be evaluated by the WTA through its independent process and said that the company's core values: 1) Integrity of word, 2) vigilance to the firm's responsibilities to their customers. USEI's bottom line is built upon 100 percent reliability, quality and resilience delivered at a very personal level of service that we are known for delivering. The company's facilities have been built with multiple redundancies and the training of staff is focused on building technicians and engineers well beyond operator skills, enabling USEI to meet all challenges. At USEI, human communications are considered to be a gift from the Creator and is a business facilitating His Love and Divine Will. Veeder added, "Wherever there is sky, we aim to be there."

WTA's Executive Director Robert Bell noted that certification supplies the crucial, missing answer to the teleport customer's biggest question: what quality of service will really be received? Independent, standards-based evaluation and validation sets teleport operators apart and assures customers that they will receive the price-performance outcome they expect.
For more information about the Teleport Certification Program, visit http://www.worldteleport.org/?page=Certification

About U.S. Electrodynamics, Inc.