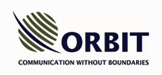 Orbit Communications Systems Ltd. (TASE: ORBI) has signed a framework agreement with a global leader in emergency readiness and response for multiple ground stations tracking LEO and MEO satellites.
Initial orders for Orbit's Gaia 100 remote-sensing systems have been received for search and rescue applications in Europe and Southeast Asia, with deployment expected in 2017. Gaia 100 is a small-footprint, high-performance series of remote-sensing ground stations for real-time data capture from LEO or MEO satellites.
The global leader noted in this information is in emergency readiness and response and provides turnkey solutions for search and rescue (SAR) awareness. Having installed approximately half of the world's SAR satellite ground infrastructure, the company has hundreds of customers around the world, in the aerospace, defense and government sectors.
Built to withstand harsh environmental conditions, Orbit's Gaia 100's key features include:
Real-time data capture without any delay or reliance on third parties
Significant cost-efficiency over legacy ground stations
Easy installation and support for 2.4- to 4.5-meter antennas
Compact size, light weight and operation within a ruggedized radome
Flexible deployment, e.g., on the roof or a building, atop a rig platform or in an open field