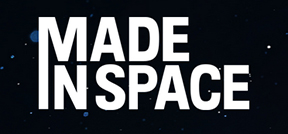 As part of a NASA Tipping Point contract, Made In Space (MIS) has reached a significant milestone for their Archinaut program by successfully demonstrating its additive manufacturing and robotic assembly capabilities in a space-like environment.

During the Fall of 2018, the Archinaut system underwent thermal vacuum (TVAC) testing at teammate Northrop Grumman's Space Park facility in Redondo Beach, California. TVAC testing simulates the thermal and pressure environment of a satellite in LEO to validate the technology readiness for the space environment. The testing is part of the Archinaut Technology Development Project (ATDP), funded by NASA's Space Technology Mission Directorate (STMD).
Made In Space successfully demonstrated Archinaut's additive manufacturing (3D printing) and robotic assembly capability in a simulated space environment, a key milestone that paves the way to operate in space.
During TVAC testing, MIS successfully demonstrated manufacturing and robotic assembly of a variety of structures. While inside the vacuum, operations were monitored and inspected by an internally developed camera system to validate proper printing and assembly operations. MIS demonstrated autonomous reversible connection and joining techniques of 3D printed parts and other pre-fabricated components such as nodes and trusses via a robotic arm system and end effector designed for in-space assembly operations.
Furthermore, the robotics system is also capable of carrying out repair operations and can be integrated into smallsats for payload retrievals and installations. With the completion of this ground-based testing, core Archinaut technologies are now prepared to operate in space. This milestone represents the defining capabilities of the Archinaut platform and raises its technology readiness level.
One example application of Archinaut is the PowerKit system, which can deploy a 2 kW power system on a 150 kg., ESPA-class satellite, nearly 5x the average state-of-the-art power system. This is made possible by using the onboard Extended Structure Additive Manufacturing Machine (ESAMM), where expansive solar array systems are deployed from the satellite bus. These solar arrays, paired with Archinaut's power system, will provide large satellite power to an ESPA class satellite. Other deployment opportunities include large scale antenna used for remote sensing, telecommunications, and scientific exploration.
Archinaut's core additive manufacturing ESAMM technology was the first piece of hardware to successfully manufacture in a space-like environment mid-2017. Shortly after, ESAMM set a Guinness Book World Record by fabricating the "world's longest 3D printed non-assembled piece." The beam, measuring at 123.69 feet (37.7 meters), represents a building block showcasing the large scale structures Archinaut will manufacture and robotically assemble in space.
The MIS-led team includes Northrop Grumman, which provides systems integration, and Oceaneering Space Systems, who developed the hardware robotic arm. MIS sees the union of 3D printing and robotic assembly as paramount to optimizing large structures for the space environment that are otherwise too large to be launched in a rocket fairing from Earth. Archinaut's multi-purpose technology will also enable repair, upgrade, and sustainment missions which will ultimately play a key role in space commercialization.