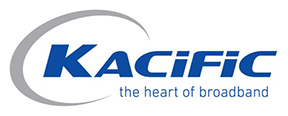 Kacific Broadband Satellites Group

(Kacific) has signed a 15 year agreement with Tonga Satellite Limited, a Tongan government company, to provide high speed broadband via satellite to the Pacific Island nation.
The bandwidth supplied by Kacific's high throughput satellite, Kacific1, will be used to connect communities in 89 remote outer islands with high-quality internet that is equivalent to that available in the main cities of Tonga. In the case of a fiber cable outage, similar to the one experienced over 12 days in January 2019, the satellite bandwidth can be redistributed and shared with Tonga's main centers.
The bandwidth supplied by Kacific will be focused on government infrastructure such as hospitals, health clinics and dispensaries, primary and secondary schools, police stations and post offices. The bandwidth will also be used to support local businesses and foster the creation of new platforms for economic development, such as cooperative marketplaces promoted by Tongan government.
In January 2019, the international fiber cable that connects Tonga's capital Nukuʻalofa to high speed internet was severed, leaving most of Tonga's people and organisations without access to the internet or international phone calls. During the 12 days in which the cable was repaired, satellite technology was used to provide bandwidth to the nation.
The Kingdom of Tonga is a Pacific Island nation with 36 inhabited islands of its 169 total islands. These stretch across approximately 800 kilometres of water. The population of just over 108,000 people, of which 82,000 are classified as living in rural areas, usually consume around 2.4 Gbps of broadband bandwidth.
The Honorable Dr. Tevita Tui'Uata, Minister for Commerce, Consumer, Trade, Innovation and Labor, said Kacific will provide a formidable platform to develop powerful e-government applications and ensure continuous improvement of these applications. The Kacific system is uniquely designed for the rural and remote areas of Pacific nations and beyond. It precisely meets the needs of Tonga to provide real universal access, finally completing full broadband access to all residents of Tonga, wherever they are. This system also uniquely provides backup to avoid deep digital disruption as has been observed in the recent fiber cut. The nation has seen, first-hand, the responsiveness and efficiency of the Kacific operations in such an event. With this agreement, Tonga looks forward to moving these operations to the new powerful and Pacific-focused Kacific1 satellite
Christian Patouraux, CEO and Founder of Kacific said, the company's satellite technology is remarkably effective in providing low cost, accessible broadband to remote areas and fiber back-up for regional towns and cities. Kacific is pleased with this partnership with the Tongan Government which showcases how building infrastructure in rural areas can help provide urban areas with back-up connectivity options in case of fiber malfunction or natural disaster. Until now, rural areas were depending on urban centers to distribute their bandwidth to them. With Kacific's solution for Tonga, urban centers need rural and remote areas in reciprocal cooperation to complete the urban infrastructure build up.