[SatNews] The Space and Missile System Center's Space Based Infrared Systems Directorate and Lockheed Martin have successfully completed the system-level Critical Design Review (CDR) for the third and fourth geosynchronous (GEO) satellites under the SBIRS Follow-On Production Program (SFP).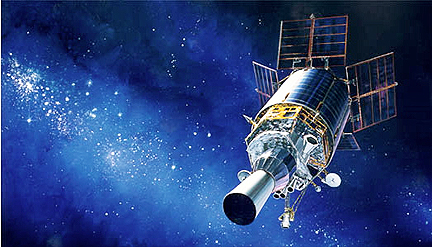 The system-level CDR, completed on November 16, validates the program's detailed design as it heads into production. The review was held at
Lockheed Martin Space Systems Company
in Sunnyvale, Calif., with more than 130 government and contractor reviewers. The CDR for the
GEO-3
and
4
space vehicles was held August 16-18, 2010 and the CDR for the GEO-3 and 4 infrared payloads was completed in November 2009 at
Northrop Grumman Electronic Systems
in Azusa, Calif. The third and fourth GEO satellites will be "near clones" of
GEO-1
and
2
, accommodating minor changes such as a different star tracker, inertial measurement unit and replacement of obsolete parts. The final system-level CDR was the culmination of 74 individual component CDR events and confirmed the space vehicle's design satisfies the overall SBIRS space and ground system requirements and architecture.
"This major milestone represents the final step in the SBIRS GEO satellite's transition from development to production, and is a true testament to the hard work and dedica
tion of the entire government/industry team," said Lt. Col. Rob Bongiovi
,
Infrared Space Systems Directorat
e's Sensors Branch Chief. "We now have a stable technical baseline for SBIRS GEO-3 and 4, and are keenly focused on delivering these systems affordably and on-schedule to provide unprecedented early missile warning capabilities for our nation's warfighters." The SBIRS team is led by the Infrared Space Systems Directorate at the
Air Force Space Commands
'
Space and Missile Systems Center.
Lockheed Martin is the SBIRS prime contractor, with Northrop Grumman, as the payload integrator. Air Force Space Command will operate the
SBIRS
system. which is the nation's nexgen overhead persistent infrared surveillance system. SBIRS will provide the nation with significantly improved missile warning capabilities and simultaneously support other critical missions: missile defense, technical intelligence and battlespace awareness.