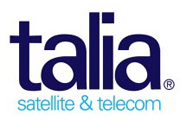 [SatNews] Talia has named Jack Buechler Vice President of Business Development, reporting to Alan Afrasiab, Chief Executive Officer.
Mr. Buechler brings many years of experience in sales, marketing and business development within the VSAT market across EMEA and North American and will lead the expansion of Talia's sales and commercial interests. Prior to joining Talia, Mr. Buechler served as Regional Sales Director for Advantech Wireless, a Canadian OEM equipment manufacturer. He previously served at Kingston as head of sales data services responsible for VSAT sales and hosting of services for large customers.
Mr. Buechler has also served at BT (British Telecom) in Satellite Services and Loral Cyberstar as VP Sales EMEA for Internet services, an early provider of trunked VSAT services to large carriers and VSAT providers.During his tenure at Loral Cyberstar, he was instrumental in the original idea of creating an industry body, the Global VSAT Forum (http://www.gvf.org), a single non-profit organisation that could act without commercial or technical bias for all its members. Today, GVF has more than 300 member companies representing hundreds of thousands of people involved in the VSAT business.