[Satnews] GULFSAT Communications has deployed DEV Systemtechnik's next-generation L-band RF Matrix switching solution, ARCHIMEDES, in order to upgrade GULFSAT's Teleport in Cyprus.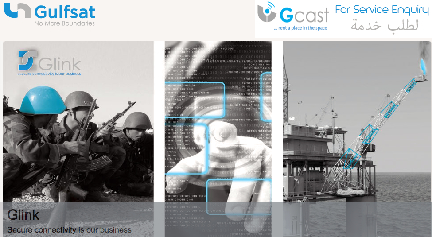 The capabilities and flexibility of DEVs' ARCHIMEDES switching solution define the next generation of L-band Matrix Switching Systems enabling satellite, broadcast, CATV, and other communications facilities to expand their infrastructure capacity while reducing capital expenditures—"Expansion by Reduction."

After demonstrations and tests in Kuwait, GULFSAT decided to deploy the DEV ARCHIMEDES Matrix Switch because DEV's solution requires less rack space and has significantly lower power consumption than predecessor products. In addition, ARCHIMEDES' integrated functionalities such as LNB Powering, Redundant Controller and the easy-to-use Multi-Touch Display uniquely addressed GULFSAT's requirements. The ARCHIMEDES Matrix can also be upgraded easily in order to meet GULFSAT's future needs for capacity growth due to its extremely flexible, modular design.
Nikesh Paul Mathew, Senior Satellite Engineer says, "When DEV Sales Managers demonstrated their RF Matrix Switch ARCHIMEDES at our premises in Kuwait, we were impressed with its features. We decided to install the DEV ARCHIMEDES in our teleport in Cyprus as we can manage and control the services remotely."