Operators of the Russian Aist-2D satellite, which was placed into orbit in April, have activated the satellite's scientific payload and have initiated research in accordance with the flight plan, the Samara University press service told Interfax.
The satellite is carrying six packages of scientific equipment, five of which were designed by Samara University. A Soyuz-2.1a launch vehicle carrying the Lomonosov, Aist-2D and SamSat-218 satellites blasted off from the Vostochny cosmodrome on April 28th.
The Aist-2D is a Russian remote sensing satellite with a resolution of up to 1.5 meters. The satellite was designed and built by engineers of the Progress State Research and Production Space Center and Samara University's Institute of Space Instruments Engineering. The Samara-based Progress press service said in May that the Aist-2D had just captured the first photograph of the Earth's surface from orbit.
The Aist-2D is also carrying a portion of the Contact scientific research complex created by engineers of the Progress State Research and Production Space Center and Samara University's Institute of Space Instruments Engineering, tasked with testing microsatellite control technology. The other part of the Contact complex consisted of SamSat-218 nanosatellites, which evaded stable contact with the mission control center after the launch.
---
SmallSat Business Opportunities Don't Grow On Trees
The fastest growing sector within the satellite industry is... smallsats. This environment is rich with business potential, both for companies that have already committed their resources to work in this market segment as well as for firms considering their entry into these exciting territories.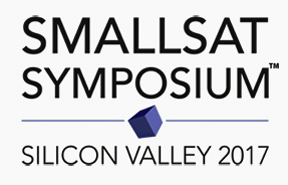 To assist companies and individuals with acquiring smallsat knowledge, an upcoming event is certainly a "must attend"— SmallSat Symposium—Silicon Valley 2017.
Subject matter expertise from the actors already involved in the development, manufacture, launch and command and control of smallsats will be resident to offer their insights to this event's fortunate attendees.
Additionally, those participating in the SmallSat Symposium will have the opportunity to network with the most prominent smallsat professionals from around the globe. Sessions will be conducted by the executives and leaders who are changing the SATCOM industry… for the better.
Acquire the knowledge to understand what is required for you and your company to secure market share and to develop the core and advanced competencies for the next stages of smallsat growth.
The SmallSat Symposium will unlock the business aspects, technologies and the financial and legal acumen that comprise the foundation of today's rapid growth in the small market.
A broad range of thought-provoking panels and speakers who will present their visionary ideas culminated from years of business experience are brought together, once again, to offer thought provoking presentations that will culminate in a thorough exposure of smallsat expertise that will envelope attendees with that all important acquisition… knowledge.
For further details, please visit this event's infosite that is available at http://smallsatshow.com/.