ST Engineering iDirect, a company of ST Engineering North America, will preview a new, cost-effective, IoT platform-as-a-service (PaaS) solution at the SATELLITE 2020 conference in Washington DC, March 9-12.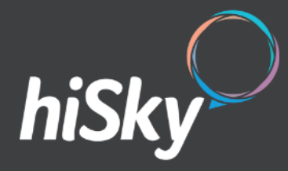 This new solution will enable its service provider partners the ability to offer satellite-based connectivity for the industrial Internet of Things (IoT) market. Powered by hiSky's robust cloud-based solution with innovative small form-factor terminals, delivered in conjunction with iDirect and Newtec platforms, this highly scalable, geostationary-based (GEO) satellite solution supports flexible business models for immediate market access.
The IoT PaaS solution uses a family of compact, lightweight terminals that feature a tightly-integrated satellite modem and flat-panel antenna design in Ka- or Ku-band variants. The initial IoT PaaS offering includes Low Data Rate (LDR) and Medium Data Rate (MDR) service for deployment within both fixed and mobile environments.
ST Engineering iDirect is offering a range of creative business models to reduce the upfront capital investments and operational complexities service providers traditionally face in creating their own IoT platforms.
For mobile use cases, the dynamic IoT terminal can be deployed for vehicle and fleet tracking or management, mining, agriculture, construction sensor aggregation, and fishing fleet applications.
The fixed IoT terminal is designed to be deployed in extremely remote areas for utilities, pipeline and other energy use cases, and agricultural sensor backhaul applications where the lack of existing infrastructure offers unique deployment challenges.
Thomas Van den Driessche, President of the Executive Strategic Board and CCO of ST Engineering iDirect, stated that, according to a Northern Sky Research report, the global commercial satellite IoT market is expected to grow to about $1.4 billion by the end of 2028. The company believes now is the time to capture addressable market segments and do that as quickly, broadly and cost-effectively as possible. With the firm's flexible platform-as-a-service model, the customers have a first mover advantage, delivering an innovative IoT solution, while leveraging their existing infrastructure investments and capacity.
The IoT PaaS offering and terminals will be previewed at the SATELLITE 2020 show in Washington DC from 9 to 12 March, at the ST Engineering iDirect stand #1501. Service providers will be able to utilize the IoT PaaS solution from Q2 2020.