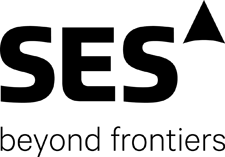 Chris Forrester of Advanced TV and a Senior Contributor to Satnews Publishers has posted an article detailing SES Video's CEO Ferdinand Kayser discussion at IBC, wherein he said that 8K television was coming, although he anticipated public viewing locations to see the first examples outside of China and Japan.
"8K displays are now in the market and while they are not exactly cheap they are priced at what will be affordable levels for many. We also expect 8K satellite-based contribution to grow rapidly for major sports delivery, although not just yet for broadcasting," Kayser said.
Kayser confirmed that he did not expect 8K transmissions for the public to start for the next two years. But he was significantly more optimistic about the growth and prospects for 4K. "What we see is a repeat of what we saw with HDTV. The first adopters were the pay-TV broadcasters. It is the same with UHD. The pay-TV operators are now adopting 4K very successfully and see it helping to drive new subscriptions and retain business. Just about everyone recognises that 4K is best distributed by satellite for its ubiquitous coverage and then terrestrial. Anything else generates real latency and quality of service headaches and is extremely frustrating for users. One broadcaster in France, Canal+, is highlighting satellite as its prime delivery method in order to guarantee quality of image and immediacy.
"We are now seeing considerable interest from commercial network broadcasters, and during 2019 we will see the first public service broadcasters starting with UHD. The problem they have is in adapting their existing technical infrastructure. They have to upgrade their entire technical operation and this takes time and effort. For some broadcasters this is a challenge, and a little more difficult than they initially thought but the work is underway.
"France and Germany are preparing, and in Germany this includes adapting the regional studios. For true UHD you have to re-equip the full value chain. Looking forward to the 2020-2022 time-frame for UHD adoption is a little difficult because every European market has different local competitive elements. First, the individual markets have to adopt HEVC compression. The technical reach has to be achieved, and then the customer has to be aware. Some will use HEVC for their existing HD channels, but most broadcasters are aware of the benefits of improved images with 4K, and it is the best way for them to maintain their market and ensure that traditional linear broadcasting stays relevant."