Usually you think of hackers as imbibing in lots of Mountain Dew and corn dogs and being kind of sneaky about hacking computer programs, but not for this group as these are uber hackers at this year's University of Colorado Boulder's fourth annual HackCU event, held February 24-25, 2018 at CU Boulder's Sustainability, Energy and Environment Community (SEEC) building.
FreeWave Technologies, provider of industrial, secure Machine-to-Machine (M2M) and Industrial Internet of Things (IIoT) networking solutions, announced its sponsorship of the University of Colorado Boulder's fourth annual HackCU event. Each year, the hackathon brings together more than 600 students for 24 hours of hacking, creating and learning, challenging students age 18 and older to think critically about the technical projects presented to them.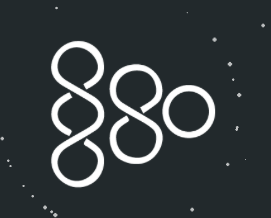 The FreeWave Internet of Things (IoT) App Challenge will test teams of up to four participants on their ability to create a software application leveraging FreeWave's programmable radio network to process sensor data from a hypothetical industrialized or remote environment that benefits the community and/or environment. Each team's application should demonstrate the ability to monitor its chosen environment, send alerts and visualize data.
FreeWave's challenge aims to highlight the importance of edge intelligence and constant communication in remote environments. This could include real-time environmental monitoring and alerts for areas with poor cell service or extreme conditions, such as deserts, volcanos or Colorado's fourteeners. FreeWave's ZumIQ Application Environment is an industrial app development and deployment platform that allows for real-time data-based decisions to made, for example, replacing a well pad pump to eliminate the risk of lost oil production. It can also be used to alert safety personnel of impending disasters, like downed power lines causing a brush fire, before they happen.
Hackathon teams that demonstrate the best use of ZumIQ technology and develop a working application will be recognized as winners. First prize winners will each get a $200 Visa gift card, with second prize winners receiving Raspberry Pi's and developer kits. Winners will also get the opportunity to interview with FreeWave for internship positions.
Where: University of Colorado Boulder SEEC, 4001 Discovery Drive, Boulder, CO 80303
When: Saturday, February 24, 2018 and Sunday, February 25, 2018
Sign up for HackCU here: Student Registration
Mentors, developer kits, radio and sensor equipment will be provided. FreeWave's development environment is similar to that of an industrialized Raspberry Pi and BeagleBone. To connect with FreeWave at HackCU or for more information, please contact.