The Atech Corporation, a subsidiary of the Embraer group in Brazil with a local presences in several countries, is deploying a new Arkhe Command and Control solution in a foreign country using ND SatCom's SKYWAN satellite routers.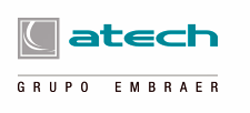 This specific project gives Atech new opportunities for expanding their Arkhe solutions whenever satellite interconnection is needed. The selection was made due to the leading-edge SKYWAN 5G technology and long-term experience in establishing communication networks as well as a most competitive offering. Additionally, the SKYWAN 7000/1070 product family has the link encryption feature, which was a mandatory requirement for this project.
The new Arkhe Command & Control solution comprises a central station (hub) and remote sites with fixed and transportable antennas. The project has started and is now ready for the Phase 1 installation — the complete network will go into service in early 2018.
According to ND SatCom, this project reveals the company's professionalism in project management — the project started in June, with export control process with German authorities completed and factory acceptance scheduled over the next few weeks. Phase 1 is for site installation of first hub and remotes will follow in November of this year.
Jorge Peter dos Santos, Engineering Coordinator, Atech, revealed that with SKYWAN and the secured transmission, the company receives a powerful technology to implement this sensitive network. ND SatCom has installed VSAT technology extensively in other governmental networks and that experience perfectly fits to new Arkhe Command and Control solutions. High reliability and security was key for Atech.
According to Wladimir Bahury, the Business Development Director at ND SatCom, SKYWAN has a track record which made it easy to prove full compliance to the stringent requirements. The flexible usage in fixed and transportable stations and the short time from project win to first installations at customer premises was only possible by using mature products

According to Michael Weixler, ND SatCom's Head of Product Management SKYWAN 7000 Series is the reliable product for VSAT networks, especially when versatility and security are required. With the SKYWAN 1070, a 1U variant for the mobile stations has identical capabilities and delivers same performance.

Atech is known as a Brazilian "System House" and has always focused on innovation in order to transform technology into solutions for mission-critical systems in civilian and military applications. Atech develops innovative solutions in segments of Command and Control systems, Air Traffic Management, Instrumentation and Control systems, Embedded systems, Simulators, Asset Management, Cyber security, Smart Connections and Logistics. The company is also responsible for the development and updating of the entire management and defense Brazilian airspace system — the Brazilian Ministry of Defense certified Atech as a Strategic Defense Company (EED).
With more than three decades of experience, ND SatCom is a premier supplier of, and integrator for, innovative satellite communication equipment systems and solutions to support customers with critical operations anywhere in the world. Customers in more than 130 countries have selected ND SatCom as a trusted and reliable source of high-quality and secure turnkey and custom system-engineered communication solutions. The company's products and solutions are used in more than 200 transnational networks in government, military, telecom and broadcast environments. ND SatCom's flagship product, the SKYWAN platform, enables international users to communicate securely, effectively and quickly over satellite.
For further information on the SKYWAN 5G product, visit our website at